'Problem and A Half' – Kendrick Perkins and Other NBA Stars React to Nikola Jokic Dropping 30-14-7 Against Clippers
Published 05/02/2021, 6:30 AM EDT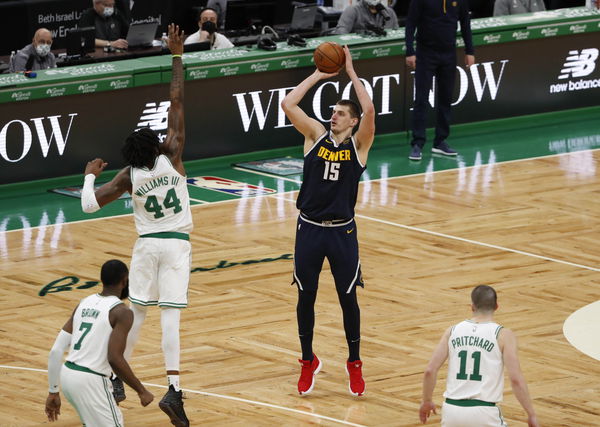 ---
---
Nikola Jokic had another MVP performance tonight. In a rematch of their incredible playoff series, the Denver Nuggets took on the LA Clippers. Jokic showed why he is the MVP frontrunner, with an incredible showing against the Clippers. Jokic showed the same incredible play that he did during the playoffs last year. Fans were taken aback by the incredible showing by Jokic, including several NBA stars.
ADVERTISEMENT
Article continues below this ad
Nikola Jokic garners high praise for his performance
Several NBA stars took to Twitter to praise Nikola Jokic for his incredible showing. Players like Kendrick Perkins, Alex English, and Bogdan Bogdanovic had high praise for Jokic's incredible 30-14-7 game. It was an iconic performance that helped the Nuggets surpass the Clippers. Right now, the Nuggets are the third seed in the NBA, moving past the Clippers. This performance further made the case for Jokic as the league MVP.
ADVERTISEMENT
Article continues below this ad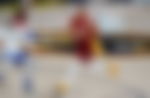 Jokic has been absolutely fantastic this year. For the season, Jokic is averaging 26 points, 10 rebounds, and 8 assists. Currently, Jokic is one of the front runners for the MVP, with many analysts dubbing him the favorite. Injuries to several superstars like LeBron James, James Harden, and Damian Lillard allowed Jokic to become the front runner by staying healthy and consistent throughout.
Can 'The Joker' become the MVP?
What makes Jokic's run so impressive recently is his team make-up. Currently, Jamal Murray is out with a severe injury. Despite this, Jokic has been playing at an incredibly high level. He has single-handedly been carrying the Nuggets this year, despite the introduction of new stars like Aaron Gordon. If Jokic continues to play at this level during the post-season, he could create problems for several teams in the Western Conference.
ADVERTISEMENT
Article continues below this ad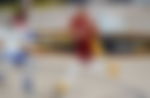 Jokic winning the MVP would be a great moment for the player. Jokic has been playing at an amazing level throughout this season. His ability to stay consistent and help his team should be recognized. He is the most valuable player for the Denver Nuggets and has been the reason for their excellent status.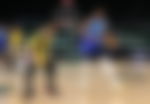 ADVERTISEMENT
Article continues below this ad
Will Nikola Jokic win MVP this season? Few can make an argument against him. However, the MVP voting process can often get convoluted and confusing. Some people may lose convocation about Jokic's MVP stature. Despite this, he is still the favorite to win the accolade. Unless someone else makes a bigger impact in the final stretch of the season.