Prominent NBA Insider Drops in a Huge Update on Ben Simmons' Possible Future
Published 08/27/2021, 2:50 PM EDT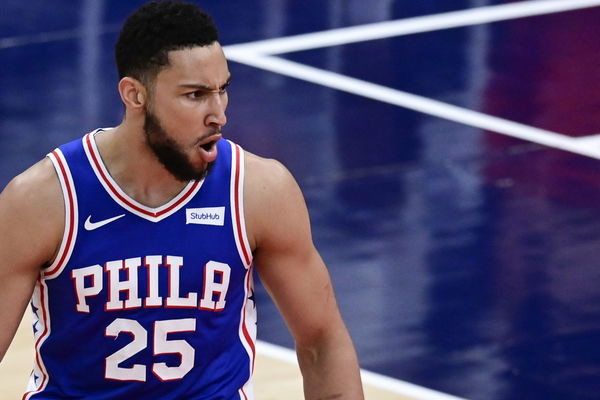 ---
---
In continuation of the Philadelphia 76'ers' very own soap opera, there is likely to have been any progress in talks between guard Ben Simmons and the franchise. Following prolonged silence for the better part of 2 months, Simmons is back on the hardwood, putting in the work with contemporaries including Memphis guard Ja Morant and others alike.
ADVERTISEMENT
Article continues below this ad
But, how much has really changed between him and Philly, especially after franchise star Joel Embiid and coach Doc Rivers basically hung him out to dry? While Simmons was completely incommunicado with the franchise since the Atlanta choke job, the franchise may have finally gotten through. And even though Philadelphia have now offered Ben the chance to return as the starting PG, he's likely got 1 foot out the door.
Where one sees chaos, the other sees opportunity. Such is the case with the Minnesota Timberwolves, who in recent years have been operating at the bottom of the NBA pyramid. In presumably what would be a 3-team trade, the Timberwolves are in active talks with GM Daryl Morey to sign the all-star.
ADVERTISEMENT
Article continues below this ad
Would the Sixers do this to Ben Simmons? Yes, 100% make no mistake about it!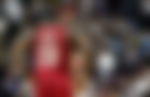 The Ben Simmons – Karl Anthony Towns dynamic
Despite recent events which highlighted his disastrous shooting and lacking clutch gene, Simmons won't come cheap for Minnesota. Entering the 2nd year of a 5-yr 177-million $ deal, Ben will rake in over 147-million over the next 4 seasons. He's just too good a financial leverage to write off for the 76'ers.
ADVERTISEMENT
Article continues below this ad
Safe to say, given the Timberwolves restricted cap-space, this will have to be a 3-team trade. While bilateral trades are complex given the cap space regulations and contract transfers, it's a road of tough conversations ahead for Minnesota GM Gersson Rosas.
It's almost given that D'Angelo Russell will be part of such a trade, with Simmons likely to occupy the starting spot. Will recent trade acquisition Pat Beverley be on the move yet again? Who will the 3rd team be?
ADVERTISEMENT
Article continues below this ad
While this isn't Philly's best option to earn equivalent remuneration if Simmons wants out, it's a good backup option. If Damian Lillard at any point of time becomes available, it's almost given that Morey will be ready to dial the phone
Watch this story – Milwaukee Bucks vs Brooklyn Nets, Los Angeles Lakers vs Golden State Warriors & Other Exciting Matchups to Look Out for in Upcoming 2021-22 NBA Season