"Promise Me You Won't Go and Talk…": 18-Year-Old LeBron James Rejected a $10 Million Check in the Hopes of a Bigger Payday
Published 09/27/2022, 6:30 PM EDT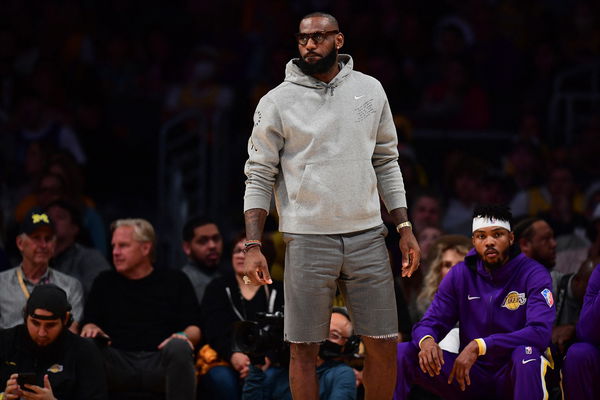 LeBron James is recognized as one of the greatest athletes of his generation. Also hailed as the "Perfect Player," his genius on and off the court is self-evident. James was already making waves with his game at an early age. When he was 18 years old, he went from making mere pennies a month to being offered a $10 million check all at once.
ADVERTISEMENT
Article continues below this ad
The 37-year-old King James has a net worth of $1.2 billion
ADVERTISEMENT
Article continues below this ad
A decision that made LeBron James a billionaire
LeBron James and Michael Jordan are the only basketball players with a net worth of more than a billion dollars. But for James, it was not always the case, till it was. From a very young age, the world saw him as a new icon in the making. James was the center of interest for every basketball organization, as well as for major companies like Reebok, Nike, and Adidas.
When James was 18, Reebok made their first offer. The offer of $10 Million dollars. This would be a dream come true for any youngster of that age. But LeBron turned down the offer. In an interview, he shared the story and said " Listen, if you take this right now, you know you just promise me you won't go talk to Nike or Adidas."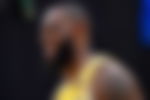 He further said that "I was loss for words." Then the Lakers legend said "If he's willing to give me a $10 million dollar check right now, what's the say that Nike or Adidas is not willing to give 20 or 30 upfront."
The thought struck young James, and he turned down the offer. The world still appreciates the genius of young James. It takes a lot of guts to reject an offer like that.
ADVERTISEMENT
Article continues below this ad
WATCH THIS STORY:  When Did Michael Jordan Retire For The Second Time?
Young James knew his game and his value. Later on, he went on to sign an $87 million deal with Nike. Fast forward 19 years, it turned out to be a $1 billion lifetime contract. And the rest is history, James never looked back. He went on to create a legacy that will live on for a long time and serve as an inspiration to future generations.
ADVERTISEMENT
Article continues below this ad