"Proud as Hell for CP": LeBron James Still Rooting for Chris Paul to Win NBA Championship Against Bucks
Published 07/18/2021, 1:03 AM EDT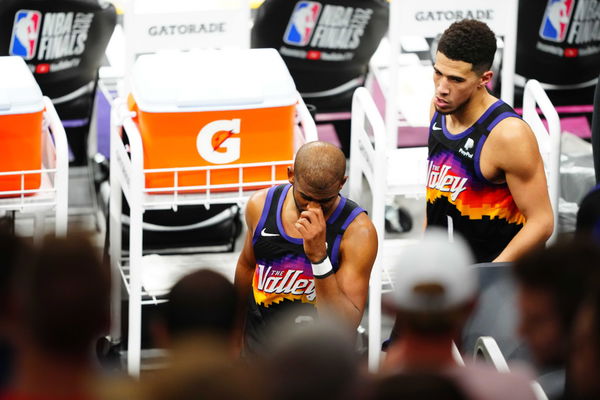 ---
---
The Phoenix Suns lost their grip on the series by letting the Milwaukee Bucks win two consecutive games on their home court. And now the lead lies with the Milwaukee Bucks by winning Game 5 win a meager 2 points. The Suns fought back hard by cutting the lead down to single digits and even one bucket with just one minute for the buzzer to go off, but one turnover from Booker changed the entire game. Talking about turnovers, doesn't Chris Paul spring to mind instead?
ADVERTISEMENT
Article continues below this ad
Why LeBron James is still supporting Chris Paul
Once the Phoenix Suns' journey this season began, fans and analysts were rooting for Chris Paul to win his first championship. After all, he is one of the best point guards the league has seen and the veteran deserves one title under his name. However, there was one problem. His history of choking in crucial games and his turnovers.
ADVERTISEMENT
Article continues below this ad
And his turnovers couldn't have come at the worst time this season. The Suns 7 point lead may have vanished in the fourth quarter but the lead in the series was still in the taking. And then while evading Giannis Antetokounmpo with just some time left on the clock, Chris lost his balance. By the time he was back on his feet, he saw Khris Middleton's layup that landed the Milwaukee Bucks their Game 4 victory.
Although some are continuing to mock Chris' checkered playoff history, his good friend LeBron James is still supporting him. LeBron, who was present for the vital Game 5, opened up about why he is rooting for Paul.
He stated, "I am proud as hell for CP. I am here for CP. He came to my first finals appearance, and this is me giving it back to him man. We support each other. We've been a brotherhood since we came into the league. And we're going to ride or die with one another"
WATCH THIS STORY: Giannis Antetokounmpo's Sensational Block, Devin Booker's Insane Fadeaway & Other Milwaukee Bucks vs Phoenix Suns Game 4 NBA Finals Highlights
Can the Phoenix Suns turn it around?
Game 6 will take place back on the Bucks' home court. It is where they pulled off their miraculous comeback which means Phoenix will have to do a lot better than Booker's explosive scoring to stretch it to Game 7.
ADVERTISEMENT
Article continues below this ad
All five of their starters finished in double-digits, but the Bucks' trio was too much for them to handle. Jrue Holiday, who has been criticized for his inconsistency was the Bucks' trump card that helped them seal the victory.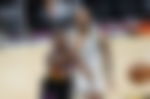 Now that the Bucks are 3-2, they are just one game away from making history. This will be their first championship since 1971 and give their superstar Giannis Antetokounmpo another big reason to stick around. But can Chris Paul get a hold of his mistakes before it's too late?
ADVERTISEMENT
Article continues below this ad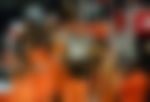 Trending Stories