Proud Father Kobe Bryant Once Dropped Biggest 4 Word Praise on Daughter Gianna That Amazed Former Lakers Coach
Published 06/22/2022, 8:00 PM EDT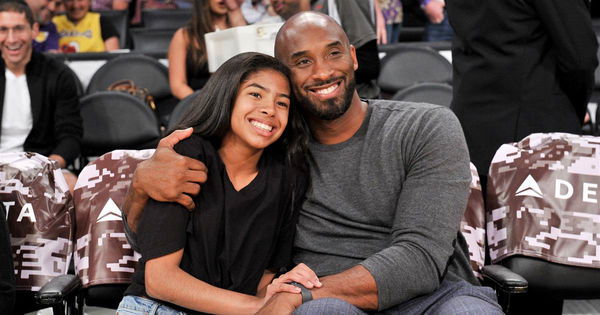 Kobe Bryant and greatness go hand in hand. The former Los Angeles Lakers superstar is widely regarded as one of the greatest players ever. Moreover, he has influenced millions around the world through his work ethic and habits.
Although there are various NBA superstars who are similar to Kobe and share his ethics, one of his biggest influences came in the form of his daughter. Gianna Bryant showed glimpses of having the Mamba Mentality ever since she was a child.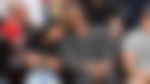 Interestingly enough, Kobe himself dropped some huge praises on his daughter. Talking with a former Lakers star and coach, Byron Scott, Bryant talked about how Gianna shared his mentality.
ADVERTISEMENT
Article continues below this ad
Scott said, "Number one was watching him watch Gigi play basketball. He would bring her to practice and he was like, 'Coach, she's like me.' I was like, wait a minute, we got a miniature Mamba with a skirt!"
He further added, "He's like, She's got my mentality, she's gonna be a beast. As we're talking, she's on the court shooting and playing and I would look at her and I was like woah!"
Gianna showed great promise ever since she was a child. However, an unfortunate accident took away the lives of Kobe Bryant, Gianna, and 7 others. The entire NBA, along with the rest of the world, paid tribute to the 5 time NBA champion and his daughter as the world lost one of its best athletes.
What is Mamba Mentality according to Kobe Bryant?
Kobe Bryant had one of the best NBA careers. Along with supreme basketball skills, Kobe's mentality set him apart from everyone. He described his mentality as the 'Mamba Mentality.'
ADVERTISEMENT
Article continues below this ad
Bryant himself explained what Mamba Mentality meant during an interview. He said, "To sum up what mamba mentality is, it means to be able to constantly try to be the best version of yourself."
Having such an elite mentality made Kobe who he was. He retired with an average of 25.0 points, 5.2 rebounds, and 4.7 assists for the Los Angeles Lakers, and a trophy cabinet to envy.
ADVERTISEMENT
Article continues below this ad
WATCH THIS STORY: Lakers Legend Kobe Bryant Once Admitted 19 Year Old Andrew Wiggins Reminded Him Of His Own Glory Days: Looking Like A Reflection Of Myself
During his time in the NBA, he won the Finals MVP award twice, the league MVP award during the 2007-08 season and was selected as an All-Star on 18 occasions alongside numerous other accolades.