'Purely a Money Situation': Jeanie Buss Denies Kobe Bryant's Role in Shaquille O'Neal's Trade From Lakers
Published 04/23/2021, 1:13 AM EDT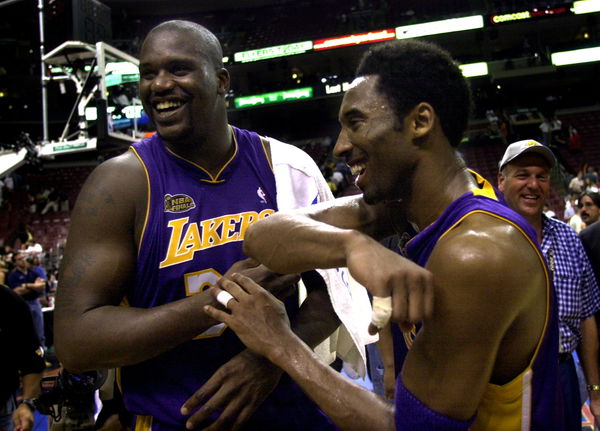 ---
---
The Shaquille O'Neal and Kobe Bryant feud is one of the most entertaining and controversial storylines of the NBA. While the duo brought the Los Angeles Lakers three championships, everyone was aware of their bitter relationship. Although they did not let that get to them on the court, off-court they were constantly at each other's throats. There were so many layers of drama between Kobe, Phil Jackson, and Shaq. It felt like they couldn't co-exist anymore.
ADVERTISEMENT
Article continues below this ad
Ask any NBA fan and they'll know why the duo split up. It just seemed like there was no way that the two could resolve their issues and carry on. It seemed like they could not tolerate each other anymore, and the disagreements eventually led to the franchise picking the younger star, Kobe Bryant, over Shaq.
When the Lakers lost to the Detroit Pistons in the 2004 NBA Finals, Shaq and Kobe's partnership also came to an end. Shaquille O'Neal was sent off to the Miami Heat in return for Brian Grant, Caron Butler, Lamar Odom, along with two draft picks.
ADVERTISEMENT
Article continues below this ad
However, it seems like we've been thinking wrong all this while. Jeanie Buss, who is the president and current owner of the franchise, back then had her father, Jerry Buss, in charge of the trade that sent Shaq away. But the reason for him leaving was never Kobe.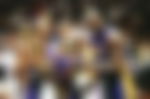 Kobe Bryant was not the reason Shaquille O'Neal left the Lakers
ADVERTISEMENT
Article continues below this ad
In the latest episode of "All The Smoke" podcast, Matt Barnes and Stephen Jackson talked to Jeanie about that legendary Kobe-Shaq era. In fact, there was an interesting revelation that detailed what made the Lakers let go of Shaq. And no, it wasn't because of Kobe.
"[Shaq] wanted an amount of money that was legal under the CBA. But it wasn't what my dad wanted to pay him. And so it came to the point where the decision was made to trade Shaq," Buss said. "A lot of people want to put that blame on Kobe. It wasn't. It was purely a money situation."
Well, we can't be blamed for thinking otherwise. Shaq's comments at the time subtly showed that Kobe was somewhere a part of the reason. But who's to say what actually went down. What do you think?
ADVERTISEMENT
Article continues below this ad
Read Also- "I'm Here To Watch Kobe and Shaq": When A Young LeBron James Attended A Lakers Game To Watch His Heroes