'Pushing the Envelope': Stephen Curry Speaks About His Admiration for Lakers' LeBron James
Published 01/18/2021, 12:15 AM EST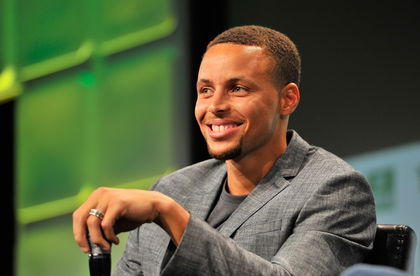 ---
---
The Lakers last faced the Warriors almost a year ago in February. It was a blowout victory for the former, even as they played without LeBron James. However, things have changed ever since, and now both Bron and Stephen Curry are ready to face each other. 
ADVERTISEMENT
Article continues below this ad
The Warriors remained winless against the Lakers in the entire 2019-20 (preseason included). In fact, it has never happened that the Warriors (with Curry) have defeated LeBron in the Golden and Purple jersey. So obviously, the 4-time NBA Champion has won all the respect in the eyes of his counterpart.
Stephen Curry was all praise for LeBron James
ADVERTISEMENT
Article continues below this ad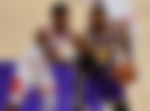 The 32-YO star is coming after a season-ending injury and is delivering hugely. Still, his side is struggling because of the key pieces that it misses. Nonetheless, it is great for Curry because he has what it takes to come back from an injury and perform at the highest level at that age.
LeBron himself came back after an injury when he was 34-YO. On the 2018 Christmas eve, he suffered a strained left groin in the win against GSW. He missed 17 games after that. But today, his accomplishments speak for him.  
In a recent interview, Curry praised his fitness and stated, "It's a great model to have in terms of longevity. He obviously takes care of himself, it's no secret around and this generation of players, all have that kind of mindset. But he's definitely pushing the envelope in terms of how you think about players that at his age, and these many years, and then obviously coming out of high school he had a head start, but it's pretty awesome to watch as a competitor what he's got left in the tank at this level, at this time in his career."
Lakers' undeterred supremacy 
ADVERTISEMENT
Article continues below this ad
The Lakers are 11-3 this season as they next meet the Warriors in the home game. They have shown exactly how a defending champion must play. Curry noted this and expressed, "They have championship confidence and once you get to the mountaintop, it's an unreal feeling trying to carry it over into the next season. The consistency of how they play, chemistry, having new additions, they have an identity and know how to play off each other. Bron and AD playing at a very high level, but everybody playing their part." 
Curry won consecutive titles in 2017 & '18 and understood that exact pressure. However, he does not have a team as good as the Lakers and it will take a lot of stretching to get past this hurdle.
Can the Warriors somehow pull a win? Let us know in the comments.
ADVERTISEMENT
Article continues below this ad
Read Also – 'Watched This 20 Times': Warriors' Stephen Curry Amazed By Carmelo Anthony's Footwork, Pens Down Appreciation