'Raised the Right Way': Wizards' Head Coach Makes Bold Prediction For LaMelo Ball's Future
Published 02/08/2021, 5:30 AM EST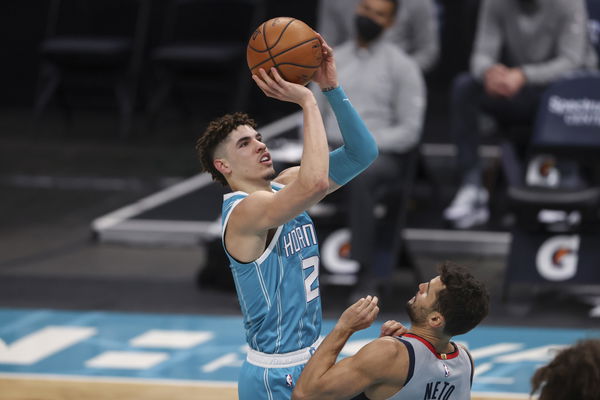 ---
---
It is good to see the Charlotte Hornets come alive this season. They have actually made their way to the top eight in the Eastern Conference, and hold an 11-13 record. This might have a lot to do with the superstar rookie they acquired this offseason, LaMelo Ball.
ADVERTISEMENT
Article continues below this ad
Most had their doubts about his potential due because of a slow start to the season, but Washington Wizards' head coach Scott Brooks always saw him as an All-Star.
LaMelo Ball: A Future All-Star
ADVERTISEMENT
Article continues below this ad
The 19-year-old was the third overall pick in the 2020 NBA Draft. Say what you will about the young star, but he's already made his way to the Hornets' starting lineup and it speaks volumes about his talent.
Before the Hornets beat Washington Wizards 119-97, Scott Brooks had a few words of praise for LaMelo. "He's extremely impressive and his future is extremely bright. He could potentially be an All-Star pretty soon," Brooks said.
He further explained, "Extremely high-level passer and play-maker. Loves the game, you can just see it. Outstanding. He was raised the right way on the basketball court with how he plays. Even his brother [Lonzo], it's the same way, they play to win."
Contrary to popular opinion, Brooks also had great things to say about LaVar.
"You can criticize all you want about his dad and this and that. I said it a few years ago, I'm impressed in that I didn't have a father growing up. It's kind of nice when you have somebody. I know I wish I would have had a dad that was overly protective and involved. He's done a great job of raising those two guys to play the right way," Brooks said.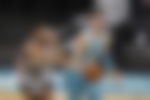 Charlotte Hornets contending in the playoffs?
ADVERTISEMENT
Article continues below this ad
Melo is averaging 13.6 points, 6 assists, and 5.8 rebounds per game, shooting 43.7% from the field and 33% from the deep. Also, the Hornets played the Utah Jazz prior to taking on the Wizards, and it was a memorable outing for the rookie.
Although they lost, LaMelo posted his first 30-point performance as he ended the game with 34 points, 8 assists, and 4 rebounds. Not only that, but he also became the youngest player in the franchise to drop 30 points in a game.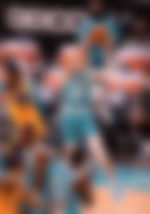 LaMelo is currently leading in points, assists, and rebounds amongst all rookies. If he continues to play this way, he has a lot in store for himself other than the potential Rookie of the Year award.
ADVERTISEMENT
Article continues below this ad
Read also- Where Does LaMelo Ball Stay in Charlotte? A look Into His New Condo