Rapper Ice Cube Details Why He is Putting Money on Lakers Against Nets or Any Other Team
Published 01/20/2021, 12:00 PM EST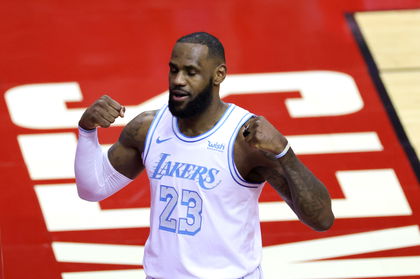 ---
---
The Los Angeles Lakers are looking in spectacular form at the moment. The reigning champions are showing no signs of fatigue after coming from the shortest offseason in history, and they have their loyal fans backing them at any cost! 
ADVERTISEMENT
Article continues below this ad
The Lakers are early favorites to win the 2021 NBA championship. If they do, it will be the team's first back-to-back triumph since 2009 and 2010, when they completed the double under the leadership of Kobe Bryant. 
Ice Cube is rooting for the Los Angeles Lakers, come what may
ADVERTISEMENT
Article continues below this ad
The Lakers are one of the most popular teams in the association. They also have a huge fan following of which a fraction of them are celebrities. Likewise, rapper Ice Cube is has been a Laker faithful all his life, and is raring for them to achieve the double this season.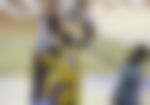 However, there are teams that are primed to stop the Los Angeles Lakers from going back-to-back. The Brooklyn Nets are one of the major threats, and Stephen A. Smith recently asked Ice Cube if he's intimated by their offensive trio.
Ice Cube was born in Los Angeles, California, and he delivered the perfect response to a hyped-up Stephen A. Here's what the popular artist said: 
"We ain't worried about nothing. Won that championship last year, and planning on going back-to-back. If we got to go through Brooklyn, or if anybody else just step up, I'm putting my money on the Lakers. We ain't worried about nothing." 
Safe to say that Ice Cube is not the one to be intimidated. However, certain Lakers fans might be worried, as the Nets just traded for James Harden. Brooklyn now has the best offensive trio in the league, and the Lakers are yet to face them in a regular-season game. 
Snoop Dogg was asked a similar question, and he responded in style
Snoop Dogg and Ice Cube are both friends and Laker fans. Both of them grew up in LA, and the love can't just be lost. Snoop is also a long-time fan, and moreover a huge LA Clippers hater! 
Snoop Dogg loves to mock the Clippers, and since they're city rivals, the team is shown no mercy. The 49-year-old was recently asked to comment on the LA Clippers and if they intimidate him, and this was his response: 
ADVERTISEMENT
Article continues below this ad
"Laker to a Clipper? Man, I can't be faded. Come on, man, we're talking about the Clippers. The team that has zero banners that are the opening night champions for 14 years straight have no banners, no nothing," mentioned Snoop.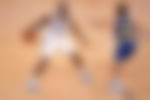 Snoop Dogg has never been intimidated by the Clippers, and Ice Cube is not fearing anyone at all. These Laker fans are incredibly confident about their chances this season, but will LeBron James and his men replicate their success from 2020? 
ADVERTISEMENT
Article continues below this ad