Raptors Head Coach Reveals Coaching Advice to Guard Stephen Curry: "Play Tag and Keep Chasing Him"
Published 01/05/2022, 12:00 PM EST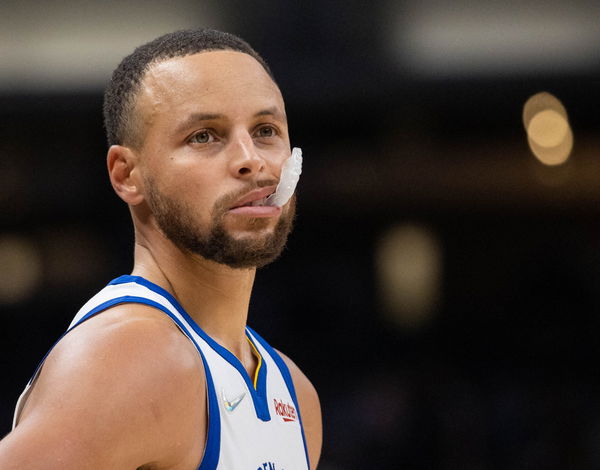 An unstoppable force for years now, Stephen Curry continues to rock the NBA in 2021-22. He is one of the most deadly guards in the league and has one of the longest ranges out there. Since the beginning of time, he has shone through and through for the Golden State Warriors. Meanwhile, Nick Nurse, head coach of the Toronto Raptors, was the latest addition to the long list of people mesmerized by Curry's brilliance. Recently, he spoke about perhaps the one and the only way to stop the star.
ADVERTISEMENT
Article continues below this ad
The Raptors and Warriors have gone head-to-head on multiple occasions. An experienced coach otherwise, his one and only stint in the NBA has been with the Raptors. Nonetheless, he has seen Steph's panache and perfection tons of times. Arguably the greatest shooter that the sport has witnessed, Golden State's untouchable #30 averages nearly 28 points thus far. He is 4th on the top scorers list for the season and is also among the front runners for the MVP award. But is there a chink in Curry's armor? Here's what Nurse had to say.
Nick Nurse heaps praise on 'unbelievable' Stephen Curry
ADVERTISEMENT
Article continues below this ad
Back in 2019, the NBA witnessed an iconic series in the Final. It was Kawhi Leonard against Stephen Curry, as the Warriors took on the Raptors. And Nurse, who led the Raptors to a historic title triumph, knew from the start that it was going to be tough. Always a strenuous task to keep the Warriors' experienced campaigners quiet, he rallied his troops to perfection. Yet, the 54-year-old has always been in admiration of Curry, stating that he is an unbelievable player. And in a recent interview, he revealed his best solution to keeping the 33-year-old in check.
Speaking with popular host JJ Redick, Nick Nurse discussed a variety of subjects, which included the 2019 NBA Finals and his advice on guarding Steph. "Steph's unbelievable," he initiated. "I can't imagine the kind of shape he must be in." Curry, who suffered some detrimental injuries along the way, has carried the bulk of GSW's weight on his shoulders for the past couple of years. "That's what amazed me in the Finals. I just, one of the things I said over and over in that series was like I know they're running fast, but you gotta run fast too. Keep chasing him. Like play tag and keep chasing him."
ADVERTISEMENT
Article continues below this ad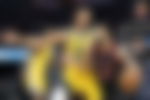 Night in and night out, Stephen Curry continues to blow NBA fans' minds. Can the starlet lead his Warriors to another title this year? Rest assured, he will back up soon, in the form of his old guard in Klay Thompson. Let's wait to see how the season unfolds!