Raptors' Nick Nurse Hopes James Harden's Stint with Brooklyn Nets 'Flops'
Published 01/19/2021, 7:40 AM EST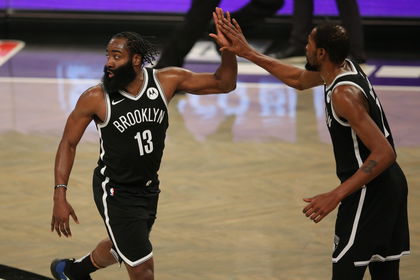 ---
---
A four-team trade deal last week shook things to a different level in the NBA. It gave birth to a new 'Big 3' in the Brooklyn Nets, and fans and teams are now intimated. The competition just got a lot tougher, as James Harden has now been reunited with Kevin Durant. Opponents are wary of the new-look Nets, but some just hope that the whole move blows off into nothing! 
ADVERTISEMENT
Article continues below this ad
Yes, there are people who despise the Brooklyn Nets. The franchise has turned into a powerhouse due to Harden's arrival. This just makes things tougher for teams in the Eastern Conference. 
The Nets are now clear cut favorites to make the Finals from the East, and the others aren't too happy. 
ADVERTISEMENT
Article continues below this ad
Nick Nurse vents his feelings about the new look Nets
Toronto Raptors' head coach Nick Nurse is a worried man. He's got a lot of work to do with his team as they're currently suffering a losing run. Toronto is 5-8 in the Eastern Conference and things will become more challenging for Nurse's team, come postseason. 
Nick Nurse is visibly frustrated about the James Harden move. He called the whole transfer saga a "hell of a story" and then further said: 
"I got to think that a lot of the teams, if not all of them, are pretty happy with what it ended up."
Nick Nurse then dived into the trade assets and weighed in on how it will affect the respective teams. "And then obviously all the talk and focus is on Brooklyn and how high-powered they can be with all those guys," he mentioned.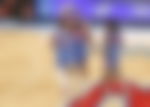 Nurse wasn't mincing his words when talking about the Nets and how good they can become. However, the championship-winning head coach made his feelings clear when discussing what he thinks about the dazzling trade.
"So I guess we can all place our bets on what we think is going happen. But we've just got to watch it play out. From my standpoint, I hope it flops for all three teams in the East. I don't really care what Houston does. But I hope it doesn't turn out for any of them," expressed Nick Nurse.
James Harden extends his historic start with the Nets
James Harden showed that he is all about business in his Nets debut. 'The Beard' put up a 30-point triple-double and became the first player to do so in a debut game for a franchise. He dazzled in his first game and carried forward the same form in his next as well.
Harden was once again brilliant when the Nets took on the Milwaukee Bucks on Monday. The three-time scoring champion posted a double-double with 34-points and 12-assists to his name, which extended his historic start with the team.

ADVERTISEMENT
Article continues below this ad
James Harden became the first player ever to 30+ points and 10+ assists in his first two games with the team. This is just the start he'd have wanted, and the Nets look threatening, even without the presence of Kyrie Irving. 
The Brooklyn Nets are predicted to win the championship in 2021, and James Harden would be an integral piece in the puzzle. His partnership with Kevin Durant would be the prime factor in propelling the team towards glory.
ADVERTISEMENT
Article continues below this ad