RARE: 'Female Michael Jordan' Once Called the Bulls Legend 'Tired, Old, Out of Shape' After Competitive Match, Left NBA Fans in Splits
Published 06/19/2022, 11:45 AM EDT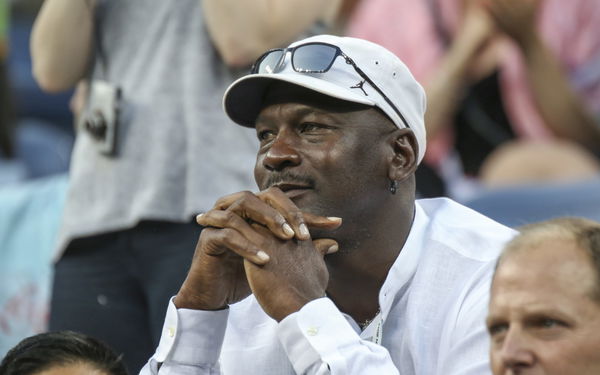 One of the greatest WNBA players of all time, Sheryl Swoopes, also known as 'female Michael Jordan', can be seen squaring off against the real Michael Jordan in this rare, newly resurfaced clip. In a closely contested match, the players tried to one-up each other in front of a young audience of aspiring hoopers.
Sheryl Swoopes took women's basketball by storm after entering the league in 1997 in the inaugural WNBA draft. In her illustrious decade-long stint with the Houston Comets, she won four consecutive WNBA championships, three MVPs, and six WNBA All-Star appearances.
ADVERTISEMENT
Article continues below this ad
As a result, her name transcended the limits of women's basketball and spread throughout basketball. She cherished the comparisons with MJ and expressed her desire to play 1-on-1 with Jordan multiple times.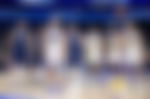 Therefore, Jordan invited her to join his basketball camp in 1994 during his two-year hiatus from basketball.
NBA fans react to the battle between Michael Jordan and female MJ
It is not every day that you can witness the best men's player competing with the best women's player. Therefore, this 1-on-1 encounter generated much enthusiasm among fans. Michael Jordan didn't have professional conditioning due to his brief stint with baseball at the time. On the other hand, Swoopes had been torching teams for Texas Tech.
The game looked pretty even-handed. Both players made good shots. Sheryl kept Jordan within touching distance, which is a feat any NBA player would be proud of.
Meanwhile, NBA fans reacted to the viral clip of the vintage classic in numbers on social media. Here are some of the best reactions.
This y'all goat? Lmaooo

— Commander Dan (@RespectMrSnyder) June 15, 2022
Love this..MJ was different ✊🏾

— T.D.Murray (@TDMurray48) June 15, 2022
Swoopes was the best. was a pleasure watching her play. Don't remember this guy though.

— Jake (@Jake25559073) June 16, 2022
Honestly the Texas Tech finals is where I fell in love with women's basketball

— Sterling 🤓 (@donmega1833) June 16, 2022
ADVERTISEMENT
Article continues below this ad
After the matchup, both parties didn't show any sign of conceding. Their lack of humility revealed their fiercely competitive spirit. Sheryl had initially issued the challenge to Michael.
Watch this Story: Stephen curry best final performances
After the game, she said, "He was tired, old, out of shape, you know". At that point, Jordan was in his early thirties and Sheryl was in her early twenties. Therefore, Michael was still pretty much in his prime, despite lacking basketball conditioning and training.
ADVERTISEMENT
Article continues below this ad
"I didn't see any challenge", he retorted nonchalantly. "I just wanted to cut it short before someone got hurt".
Who do you think did better in the challenge? Let us know in the comments.