Rare Photo Shows Bulls Legend, Who Earned More Than Michael Jordan, Doing a $66,000 Basketball Gig in Europe
Published 08/24/2022, 7:30 PM EDT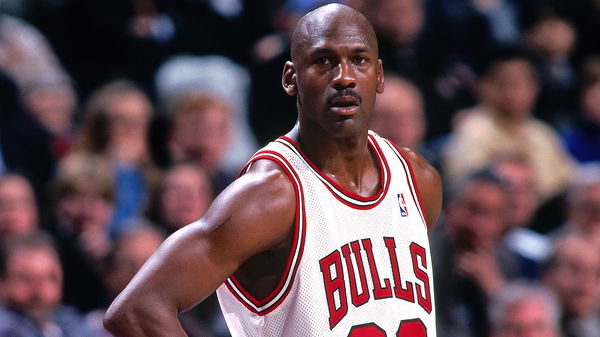 NBA legend, Michael Jordan may be considered the greatest of all time, but many players had earned more than him. In fact, even his own legendary teammate had earned more than him. And he also got a $66,000 basketball gig in Europe.
Scottie Pippen and Michael Jordan were two pillars of the Chicago Bulls dynasty. Jordan had established himself as the best player in the game, but he still wasn't able to get his title. And then Pippen came and a few years later they were unstoppable.
ADVERTISEMENT
Article continues below this ad
The duo won six titles together and both of them were legendary players. But Jordan was the undoubted leader and one of the best players in the NBA. However, he might have been making less money too.
Pippen was like Jordan, wherein he initially didn't make much money. But after he left the Bulls, he signed a massive contract with the Houston Rockets and the Portland Trail Blazers. And propelled his career earnings more than Jordan.
Scottie Pippen came out of retirement to play in Europe
Pippen, who had retired in 2004, came back to play like his teammate Jordan when he was 42. He played 3 games for a few clubs in Europe and he attracted a lot of fans. And he coached young players, signed autographs, met fans, and promoted basketball. And this helped when basketball was not very popular in Sweden.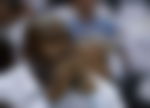 Pippen was also happy with what he saw, and he was impressed with the crowd. He was particularly happy with their enthusiasm. He also got paid as well.
Pippen earned $66,000 for his appearance. When asked about how his performance, he said, "I spent five days here before I played, which gave me an opportunity to rest a little bit and train with my teammates,"
ADVERTISEMENT
Article continues below this ad
"I wasn't well rested when I played in Finland, as I was suffering from a little bit of jet lag. I think the first two games really took the rust out, and this game was a lot better."
ADVERTISEMENT
Article continues below this ad
WATCH THIS STORY: When Michael Jordan made a damming statement about Tiger Woods 
Pippen showed that he has what it takes, even at an advanced age. And he earned himself a nice paycheck for his services. What do you think about Scottie Pippen's career? Let us know in the comments.