Rare Video Shows 'Out of Shape' Michael Jordan Getting Bashed by WNBA Legend After He Torched Her 1v1 on Court
Published 06/16/2022, 1:30 PM EDT Michael Jordan made the NBA fear by his mere name. He was the epitome of an all-out competitor who would do anything to win. However, while he made his rise in the NBA, at the same time, a female MJ also came up. And once, they went head to head in a game. As usual, His Airness asserted himself with the win. But the female Jordan wasn't impressed as she had some shocking words for him.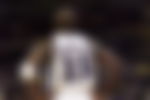 Sheryl Swoopes made her name ring all around the basketball world with Texas Tech in 1993. Having a solid skill set behind her, the wing shooter declared for the inaugural WNBA draft.
ADVERTISEMENT
Article continues below this ad
WATCH THIS STORY– 5 best Memes on Chris Paul Choking Yet Again in the NBA Playoffs
The Houston Comets got the talent of Swoopes, and that began the reign of the female Jordan. Interestingly, she thought MJ was out of shape when they matched up in a one vs one.
Was Michael Jordan out of shape?
As one of the biggest NBA stars, Jordan did his bit to share his skill. Holding camps for aspiring players, Jordan would sometimes bring league stars. But this time, he got a challenge from the female version of himself.
Swoopes and Jordan faced off, but like many, the four-time WNBA champion couldn't dethrone MJ. However, the loss didn't stop her from taking shots at her opponent.
She said: "He was tired, old, out of shape, you know."
ADVERTISEMENT
Article continues below this ad
Like Mike, Sheryl took the WNBA by storm right off the bat. As a rookie, she didn't see much time on the floor. But her sophomore year changed the way the league looked at her. Swoopes averaged 15.6 points, 5.1 rebounds, and 2.5 assists that season and began her legendary career.
She led the Comets to four straight league titles and became one of the biggest female basketball stars in the world. Winning three MVPs in her 13-year career. Deemed the female Jordan, Sheryl lived up to it in every way.
ADVERTISEMENT
Article continues below this ad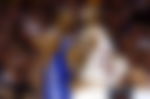 Do you think Swoopes is the closest representation of Michael Jordan for the WNBAA? Let us know in the comments below.