Ray Allen Confesses Why Former Teammate LeBron James is So Grateful to Him
Published 02/10/2021, 12:00 AM EST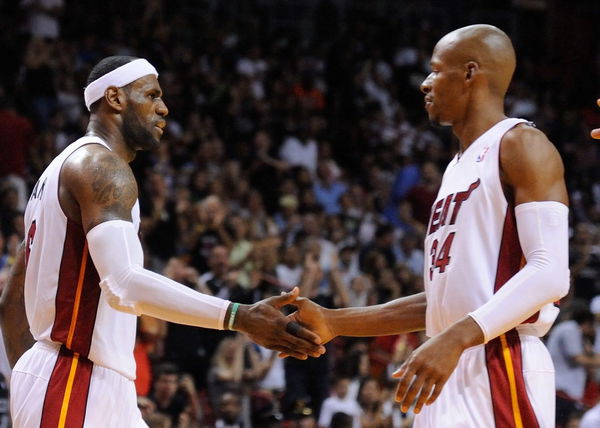 If there is one showdown that has gone down as one of the most epic in the league's history, it is the 2013 NBA Finals with the San Antonio Spurs vs the Miami Heat. LeBron James playing one of the best games of his career and pushing the series to a Game 7 led the Miami Heat to their second straight title. Let's not forget Ray Allen's contribution to Game 6, which led the match to overtime. If it wasn't for that clutch corner three-pointer and his final two free throws, the Spurs would have been the champions that year.
LeBron James is grateful to Ray Allen
That night, LeBron had dropped most of the points in the fourth quarter itself. However, he rimmed one of the three-pointers and it was Chris Bosh who grabbed that rebound. Seeing Ray Allen backing into the corner, he passed the ball to the 38-year-old, who in a heartbeat, retreated towards the arc and went for the three because of which Miami Heat eventually became champions.
ADVERTISEMENT
Article continues below this ad
In fact, in an interview with CBS, Ray Allen was asked if Bron and the then coach Erik Spoelstra have ever been thankful for his clutch shot.
"Oh yeah, they do," Allen stated. "They definitely do. And I owe them a debt of gratitude for accepting me into the fold. They already had a championship environment. And to welcome me in to help them get to the next level, that's what true winners do. They always continue to find ways to win by any means necessary."
"They're always willing to learn and get better. There hasn't been a year that's gone by where either one of them hasn't mentioned 2013 to me. They're always grateful for my input."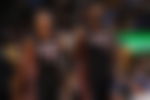 ADVERTISEMENT
Article continues below this ad
How this shot changed Ray Allen's life
Allen only played two seasons for the Miami Heat. However, he was an integral cog in helping the franchise reach the NBA Finals two times in a row. It wasn't until this shot that actually etched his name in the NBA's history books.
Allen explained the impact of that one night on his career. He revealed what James and Erik always tell him, "It's always just words of affirmation. When you win on any level — I always try to impress this upon kids that I speak to — it immortalizes you. You'll forever be talked about. You're part of the history of the game in that organization that you've won with."
ADVERTISEMENT
Article continues below this ad
How different Bron and Miami Heat's legacy would have been if all that happened that night had never transpired. Do you think the Heat could have ascended to game 7 without Allen's clutch shot?