Ray Allen Gets Brutally Honest on Hurtful Snub From Paul Pierce After He Chose LeBron James Over Celtics
Published 03/19/2022, 8:30 PM EDT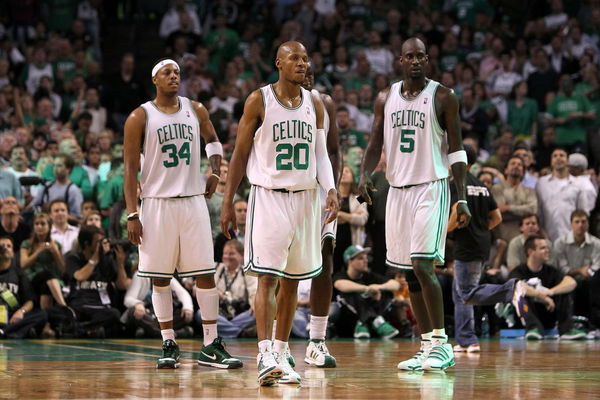 Ray Allen made his debut in the NBA in 1996. Milwaukee Bucks drafted the 21-year-old guard as their 5th overall pick. He played there for 6 years as he established himself in the league. Ray went on to play for three more franchises after that, namely Oklahoma City Thunder (Seattle Sounders then), Boston Celtics, and Miami Heat. He retired in 2014 after 18 years in the NBA.
Allen won two NBA championships in his playing career. One with the Boston Celtics in 2008 and one with the Miami Heat in 2013. The Hall of Famer was a vital part of both championship winning sides. Other than this, Allen was in the middle of a decade long feud with Kevin Garnett and most of the Celtics squad. They thought Ray had 'betrayed' the Celtics to join LeBron James in Miami. However, in Ray's opinion, he just did what was best for his career at that point.
ADVERTISEMENT
Article continues below this ad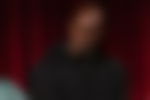 Ray Allen shares his love for the Boston Celtics
Ray featured on the Dan Patrick Show on March 17th. The two discussed Ray's two championships, his time in the NBA and his feud with the Boston Celtics squad members. There was a rift between the Celtics team and Ray. Kevin Garnett and Paul Pierce were the ones who did not like Ray Allen's departure. Ray shared a moment, which included the snub from Paul Pierce.
ADVERTISEMENT
Article continues below this ad
Paul Pierce did not want Ray to be a part of that event. He did not invite Ray. Ray told Dan about how he felt and reacted.
He shared, "I was like I had no idea at that point. That was when, I wasn't included, you know, I wasn't invited. And so when this came up I was like, remember I don't care what anybody says I will always be a Celtic and what happened in 2008 is always going to be one of my favorite moments in my life." Talking about the championship winning season.
Ray Allen narrated the incident of that day. He shared he was in LA at the time and he was playing golf. He had posted a picture of that day and simultaneously the event took place where Celtics honored Paul. This created quite the ruckus among the fans that Paul had not invited Ray. Moreover, he apparently did not even know. Even after years, the bitterness was palpable among the Celtics camp. This never offended Ray, and he never answered back to anyone regarding this. He moved for his career and to be fair to him, he did win his 2nd championship the very first year in Miami.
ADVERTISEMENT
Article continues below this ad
The feud between Kevin Garnett and Ray Allen was finally over when he invited Allen for his jersey retiring ceremony earlier this month. It is good to see old teammates forgetting age old feuds in their retirement and remember the quality time they spent and the success they experienced as a team.