Ray Allen on How Ben Simmons Can Improve His Shooting and Not Lose Confidence Amidst All The Criticism
Published 09/30/2021, 12:01 AM EDT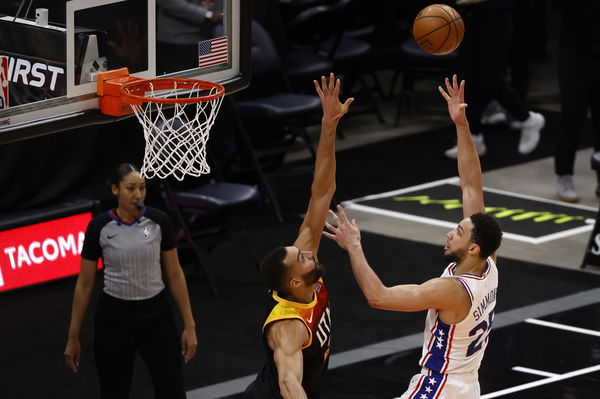 ---
---
With NBA media day over, most teams are all settled in and heading to training camp. However, one organization that is yet to swallow an enormous loss is the Philadelphia 76ers. Their situation with Ben Simmons hasn't gotten any better, and they will most likely lose the star.
ADVERTISEMENT
Article continues below this ad
All this stems from his performances in the playoffs last season. While he did an amazing job on the defensive end, his performance on the offensive end generated widespread criticism. Since then, Simmons doesn't feel like playing for the organization. However, even before last season came around, one of the major concerns surrounding Simmons was his poor shooting.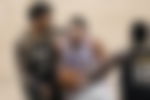 As a point guard in today's game, you not only need to move the ball but also shoot it with efficiency. However, Simmons hasn't gotten any better at his shooting. Now, one of the greatest shooters has some advice for him to improve his shooting and not lose his confidence.
ADVERTISEMENT
Article continues below this ad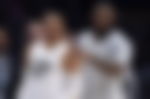 Ray Allen gives Ben Simmons some tips to improve his shooting
Ray Allen is one of the best shooters in NBA history. He has shot the most three-pointers in the league's history, thanks to his shooting prowess. However, he claims that this wasn't an ability he developed overnight. According to Allen, it was something he'd mastered before making his way to the league.
Similarly, he wants Ben Simmons to just work and understand his shot. He believes that all the criticism that came Simmons' way must be enough fuel for him to work on his shot during the summer. Re-evolving is what Allen believes is key for Simmons to develop his shot.
ADVERTISEMENT
Article continues below this ad
Allen said: "Ben is such a young player with such a huge upside. The thing I know about shooting is I remember a time when I couldn't shoot. So from that time till I got to college and then from there on in, I understood what it was that I did. Going forward, that was just work at it, just figure out. So I knew I covered every angle I could on the court because I knew at some point there was going to be a position I was going to be in and I didn't want that to be a weakness."
To sum it up, Allen believes that Ben Simmons needs to adapt to today's game and the key to that is putting in the work. Simmons needs to work his shots. This will allow him to regain his confidence. So the only thing that he can do is recognize his problems and then work on his shot.
Watch This Story
Do you think Ben Simmons will develop into a good shooter? Let us know in the comments below.
ADVERTISEMENT
Article continues below this ad
WATCH THIS STORY– Kobe Bryant Picking Tony Allen, Magic Johnson Naming Michael Jordan, & Other NBA Legends Confessing Their Greatest Fears in the Form of Defenders