'Really Locked In': Warriors' Teammate Reveals How Klay Thompson is Sprinting Towards a Solid Comeback
Published 08/10/2021, 7:00 AM EDT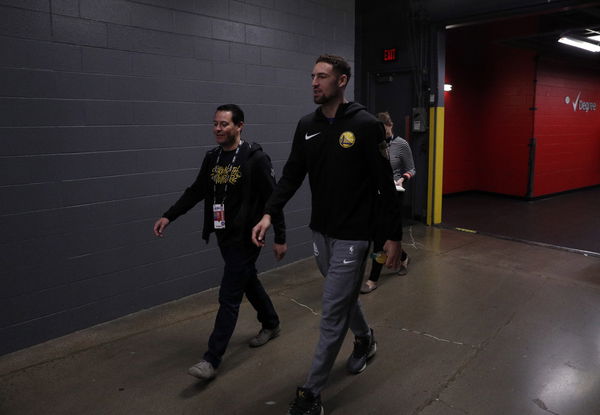 ---
---
The 2020-21 NBA season was strange in a way that it saw so many stars getting injured throughout the year. But it also witnessed probably the greatest ever comeback from an Achilles injury every time Kevin Durant played a game. Now, will the Warriors' Klay Thompson be able to do something similar when he hits the court in 2021-22?
ADVERTISEMENT
Article continues below this ad
Klay is currently making the most of his rehabilitation months by sailing across the Bay Area. But the ones who have the liberty to follow his recovery understand that the 31-YO is itching to don the Dubs Nation jersey.
ADVERTISEMENT
Article continues below this ad
Kevon Looney shared his understanding about the whole new Klay Thompson
Center-forward Kevon Looney joined the Warriors in 2015 and won two rings with them. Looney, who has been a crucial center replacement option in the past, started almost half of the Warriors' games last season in the absence of rookie James Wiseman.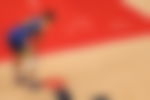 Recently, he was in Las Vegas to cheer up the Warriors' new picks for their Summer League game against the Orlando Magic. Meanwhile, he took time to give a short interview where he discussed the recovery status of Klay Thompson.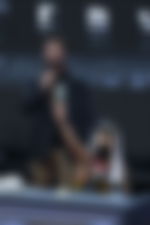 The 25-YO confidently expressed, "He's doing good. His rehab is going to be a long process, but he's looking really good now. He's getting stronger… He's really attacking, he's really locked in. It's probably the most focused I've probably seen Klay in a long time. So I'm really excited to get him back."
Last year on November 7, Klay had talked about toughening up for the upcoming season. Little did he know he was four weeks away from re-injuring himself.
What are the expectations of the Warriors from The Electrician?
Klay has been practicing shooting in the few released videos of his practice workouts. Plus, he took some cross-sport lessons from the recent visit to legendary boxer Manny Pacquiao. If anything, one can expect him to check the 1 to 3 of the rival teams, making a strong defensive case using his sturdy core strength.
As Kevon further added about Klay's itch for a comeback, I know he wants to be back on the court. We don't know when he's going to be back, for opening day or whatever, but we know when he gets back, he's gonna be ready. He's gonna look really good."
ADVERTISEMENT
Article continues below this ad
His outside shooting can also see a rise in the number of attempts because the star might not risk much contact inside the paint. Even if he comes back by December, coach Steve Kerr would take months to hand him more time on court so as to keep him away from yet another injury. 
ADVERTISEMENT
Article continues below this ad
So yes, the Wet Fire of Space Jam 2 might make a decent comeback if everything goes as planned. Do you think he would be as impactful as KD was for the Nets? Let us know in the comments section below.
Watch this story – Steph Curry, Dwight Howard, and Other Top NBA Players Losing Their Cool in 2020-21 Season