Refuting Five Biggest Myths About Michael Jordan
Published 03/10/2021, 6:30 PM EST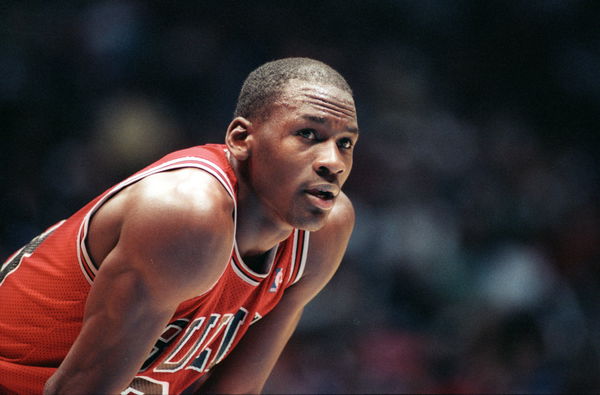 ---
---
Michael Jordan was not just any player who graced the NBA. 'His Airness' knew he was going to dominate the league right from Day 1 of his rookie season and achieved what he set out to do in his professional career. However, there are some myths about him that need to be debunked to the public. 
ADVERTISEMENT
Article continues below this ad
Of course, there would be several rumors spreading about some of Jordan's stature. People like to make things up about him to create unwanted attention and capture viewership on the internet. Worry not, because here are the five biggest myths about Michael Jordan, exposed! 
Michael Jordan was the first NBA athlete with a signature shoe
ADVERTISEMENT
Article continues below this ad
Nike was right to create a separate brand out of Michael Jordan to boost its sales. While the company profited from that, MJ wasn't the first NBA athlete to receive a signature shoe. It is a myth that he started off the signature shoe tradition. 
In fact, the honor doesn't even belong to Nike. Puma started the tradition of signature shoes with New York Knicks legend Clyde Frazier. Frazier donned the 'Puma Clyde' in 1973 which had his name printed on the sneaker. 
This started off a chain reaction where other brands producing signature shoes for their athletes and the idea took off after that.
MJ was a poor performer in his first two seasons with the Washington Wizards
This is a hugely revolving myth that needs to be broken. Of course, Michael Jordan did not replicate his championship-winning success when he laced up for the Washington Wizards. But one should also understand that he was 38 years old when he made his Wizards debut. 
If one still can't accept that Michael Jordan overperformed with the Wizards, here's a stat: Jordan averaged 22.9 points, 5.7 rebounds, and 5.2 assists in his first season in Washington. In comparison, he averaged 22.7 points, 3.6 rebounds, and 2.9 assists as a sophomore with the Chicago Bulls.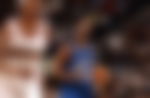 Furthermore, Jordan sustained an injury during his first season in Washington which cut short his playing time. However, he returned the following year and played all 82 games, the only Wizard to do so that year. The list can keep going, but these are enough to prove that Jordan did not fail during his stint with the Wizards. 
The original story about the 'flu game' during the 1997 NBA Finals
For so many years, fans were assured that Michael Jordan played through Game 5 of the 1997 NBA Finals with a bad flu. The Bulls superstar carried himself through the sickness and posted 38 points against the Utah Jazz, but a major revelation was made in 2020.
'The Last Dance' opened up the door for so many things, and it also revealed that Jordan didn't actually catch the 'flu' during the 1997 NBA Finals. MJ's trainer revealed that it was food poisoning instead. 
Jordan developed flu-like symptoms after eating late-night pizza before Game 5 and woke up sick on the day of the game. 
"There were four of in the room. Nobody ate the pizza but him. And there were no signs of flu or anything being sick. And then at 3 o'clock in the morning, I get a call to my room. Come to the room. He's curled up in the fetal position. We're looking at him, finding the team physician at that time," Jordan's trainer Tim Grover revealed. 
Jordan dominated in a less competitive era
This is plain agony from fans who support current superstars. It is one thing to support this generation's players, but to sing their praises by bringing down others isn't a sweet thing to do. The 80s and the 90s were the most competitive eras in the history of the league and that's a fact.
There are several rules which were legal back then which aren't applied in the game now. The league was much more physical in the 90s than it is now. Take the hand-checking rule for instance. It has been deemed illegal since the 2003-04 season and a player like MJ would've thrived more under these circumstances. 
The Bulls did face 60+ wins teams during their championship run, but they outplayed them simply because they were better. To say that Michael Jordan hardly faced any competition is a sin. To put it in another way, it just disrespectful to the other players who competed against him in that era.
Michael Jordan was cut from his high-school basketball team
Well, we've arrived at the stage where we debunk the final major myth about Michael Jordan. The Bulls star enjoyed a larger-than-life status as an NBA athlete, but is it true that he was once no good? 
There are major speculations that Jordan was once snubbed from his high-school basketball team which fueled the fire inside the combo guard. He attended Emsley A. Laney High School in North Carolina and tried out for the varsity team as a sophomore. 
ADVERTISEMENT
Article continues below this ad
Standing at only 5'10", Jordan unfortunately did not make the 15-man roster and was sent home dejected. However, he used the rejection to get better and entered his junior year by growing five inches in height. 
The same varsity team accepted him with open arms and Michael Jordan quickly stole the thunder from his high-school teammates. He wowed everyone as a junior, got even better as a senior, and was also named a McDonald's All-American in 1981. 
So MJ not making the varsity team might be partly true, but he initially didn't get cut off due to lack of talent. 
ADVERTISEMENT
Article continues below this ad