Regardless of Major Rehab Update, $30,000,000 Dream Dangles by a Thread in Front of Controversial Star Ja Morant
Published 03/14/2023, 5:25 PM EDT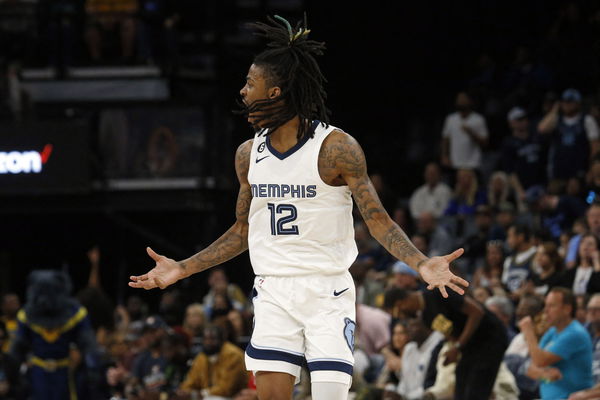 Memphis Grizzlies point guard Ja Morant is definitely one of the most exciting young players to watch in the NBA right now. But the budding superstar has been making headlines for the past few days and not for his heroics on the court. One major controversy after another over the past few weeks has heavily impacted Morant's reputation, leading to an indefinite suspension from the team. However, Morant's extended absence from the league amid reports of a potential rehab stint can have significant financial implications for the talented guard.
Ja Morant found himself in hot water recently after he appeared on Instagram live shirtless brandishing a gun at a nightclub. The incident sparked controversy and raised concerns about Morant's conduct off the court. While the exact details of the situation are unclear, the NBA and the Grizzlies are taking the matter quite seriously. Morant has also reportedly entered a counselling program in Florida to address any issues that may have contributed to the incident.
Ja Morant could end up losing $30 million due to prolonged absence
ADVERTISEMENT
Article continues below this ad
Unfortunately for Morant, his absence from the NBA can cost him dearly, according to a report from Shams Charania. The star point guard recently signed a five-year, $194.3 million extension with the Grizzlies, which will kick in next season.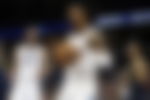 However, Morant's contract is contingent on his performance on the hardwood as well. If the 23-year-old is able to achieve certain performance benchmarks this season, he will qualify for a Designated Rookie extension.
This will bring his contract to five years and $233.1 million. The performance benchmarks will require at least one of three elite achievements based on regular season performance.
These achievements include winning the MVP award, being named Defensive Player of the Year, or being selected for an All-NBA team. And it goes without saying that Morant's potential absence from the team for a prolonged period could severely impact his chances of achieving these benchmarks.
In 53 games this season, Morant has averaged 27.1 points, 8.2 assists, six rebounds, and 1.1 steals per game, making him a suitable pick for an All-NBA selection, if he had played the entire season. However, as things stand now, nothing seems to be set in stone.
ADVERTISEMENT
Article continues below this ad
Read more : "Ja Morant Shaking Hearing This": Bombshell Stalker-Like Revelation on NBA's FBI Connections Has Fans Screaming Inside Out
Morant's decision to enter counselling program raises questions
As Shams Charania reported, if Morant is unable to achieve one of these benchmarks this season, he could potentially miss out on around $30 million in future earnings. This would be a significant blow to Morant and the Grizzlies, who are counting on him to be a cornerstone of their franchise for years to come. It remains to be seen how Morant's absence will impact his chances of achieving these benchmarks, but it is clear that the situation is not ideal for the young star.
ADVERTISEMENT
Article continues below this ad
Watch this story : Stephen A. Smith's salary compared to the top head coaches in the NBA
Despite the financial implications, the Grizzlies are fully supportive of Morant and his decision to enter a counselling program. Head coach Taylor Jenkins has spoken publicly about Morant's commitment to getting better, both on and off the court. In fact, the team is taking steps to ensure that he receives the support and resources he needs to succeed.
Edited By: Satagni Sikder