'Remember Who You're Talking to': How Kobe Bryant Responded to Michael Jordan's Trash Talk
Published 06/14/2021, 5:40 AM EDT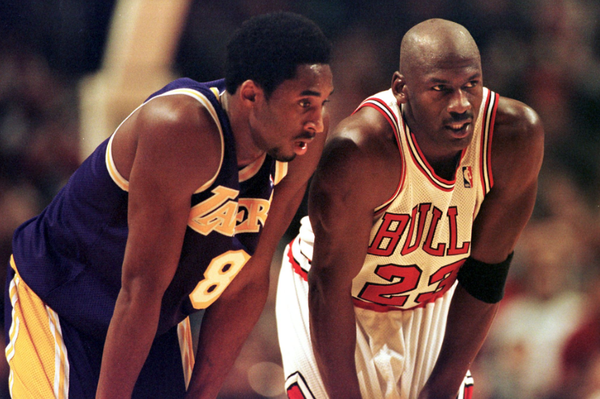 ---
---
Hall of Famer Kobe Bryant was, and always will be one of the greatest players to step onto the court. The late Lakers legend was the 2008 MVP, 2-time Finals-MVP, and 5 time champion with the purple and gold. A career that spanned for over two decades between 1996 and 2016 saw Kobe battle through adversity and injury in a quest for winning championships.
ADVERTISEMENT
Article continues below this ad
Bryant's mental toughness was always visible through his commitment to the game and his win-no-matter-what mentality. Building a killer mentality gave him the edge over his NBA contemporaries, some of whom were physical equals throughout his career. In fact, cultivating this attitude as a weapon pushed him to never back down from challenges, confrontation, and clutch-time. The Mamba 'Mentality' also saw the Lakers star earn recognition, love, and respect from none other than Michael Jordan.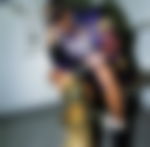 ADVERTISEMENT
Article continues below this ad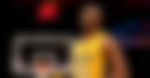 Kobe and MJ have had several fierce encounters on the court between Bryant's rookie season and Jordan's retirement. While their off-court relationship was rather private, trash-talk was always on between the two. In January 2020, while on the All The Smoke podcast hosted by Matt Barnes and Stephen Jackson, Kobe Bryant opened up about his relationship with his Airness.
The Mamba strikes
On the podcast, Bryant talked about how he and MJ found obsession-driven competitiveness, as a common driving factor in their lives. He further responded to Barnes's question about the relationship by saying "Yeah, I guess I mean like he'll compete with any and everything. I won't, I only compete with things that I really am good at… He talked basketball all day long, and non-stop. Well, what would happen? If you know my '91 against your '03? And you know?"
Watch this story – Larry Bird, Kobe Bryant, And Other NBA Stars Who Have Bested Michael Jordan.
As a competitor, Michael Jordan looked to dominate the opposition every night. He'd talk smack all game, get the opposition fired up so that he could show them, however hard they played, that he would still win. That was the Jordan way! But when it came to Kobe, Michael saw him as an equal.
When asked about the 1v1, Bryant brought up the trash talk and said, "When he started the conversation, with was, well, I would have destroyed you." To this, Bryant responded, "Listen, I just, I just said listen, just remember who you talking to. And he just started laughing. He's like, I'm just messing with you. And then we just kind of moved on."
Pitting 1991 MJ vs 2003 Kobe Bryant in a 1v1
While comparisons between the two have gone on for ages, the Mamba's game resembled Jordan's closely. Analysts across channels of the media have also given the take that "Kobe Bryant is the closest thing to Michael Jordan since… Michael Jordan!" The seasons mentioned on the podcast saw both Hall of Famers put up staggering numbers for their teams.

ADVERTISEMENT
Article continues below this ad
While MJ averaged 31.5pts/6.0reb/5.5ast in 1991 while winning his first MVP and title, Kobe in 2003 averaged 30pts/6.9reb/5.9ast coming of a 3-peat with running mate Shaquille O' Neal. The mutual brother-like relationship between MJ and Kobe stemmed from the raw passion for the game, the hustle, and the drive to be the Greatest of All Time.
The Mamba also highlighted the impact that MJ had on his career, in his appearance in 'The Last Dance', which aired last year. While many saw similarities in their skills and on-court performances, few recognized that Bryant's fire to be the best came from watching Number 23 carry the Bulls to different heights in the 1990s. Both players became global icons who transcended the game to new heights in their respective eras.
In conclusion, while engaging in trash-talk with MJ handed the opponent a one-way ticket to loser-land, Kobe Bean was clearly up for the challenge.
ADVERTISEMENT
Article continues below this ad
Trending Stories