Renowned Sportswriter Reveals How Michael Jordan Played a Role in Isiah Thomas' Dream Team Snub
Published 03/05/2021, 6:30 PM EST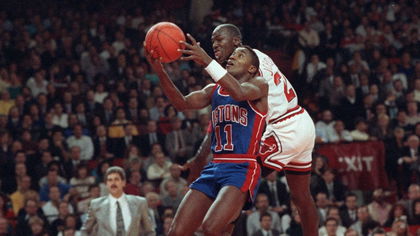 ---
---
Team USA of 1992 was one of its kind, featuring some of the best basketball players in the league's history. From Michael Jordan to Larry Bird, the team had an abundance of star power. But there was still someone missing from the star-studded team.
ADVERTISEMENT
Article continues below this ad
It was none other than Detroit Pistons point guard Isiah Thomas. In his career, Thomas achieved everything a player could wish for. He won numerous individual accolades and also led the Pistons to two NBA Championships.
Moreover, when the Dream Team was formed in 1992, Thomas was still in his prime. So, why was Thomas not on the Dream Team? Well, many believe it was due to his personal feud with Bulls' Legend Michael Jordan.
ADVERTISEMENT
Article continues below this ad
Jordan and Thomas went head to head several times in their careers. Although MJ eventually figured out a way to defeat the Isiah led 'Bad Boys Pistons', it was only after he took a thrashing from them for a few years. As a result, the two stars are not on talking terms to this date!
Did Michael Jordan play a role in Isiah Thomas' snub from the 1992 Dream Team?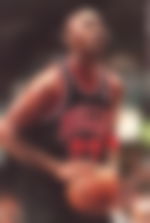 American novelist Jack McCallum released a podcast a few months ago where he revealed the truth about MJ and Isiah Thomas. Recently, McCallum joined "The Rich Eisen Show" where he further talked about the feud. He said:
"I had Michael [Jordan] on tape telling me that he didn't want Isiah [Thomas] on the Dream Team. … He said, 'I didn't want him on the team.' It's sort of like World War One. … The main reason that Isiah was not on the Dream Team was that Michael Jordan didn't want him."
ADVERTISEMENT
Article continues below this ad
Even in the ESPN's The Last Dance docuseries, MJ dodged the question. But with McCallum revealing the truth, it is quite obvious Michael Jordan single handedly forced the selectors to keep Thomas away from the Dream Team.
ADVERTISEMENT
Article continues below this ad
But again, during the 1990s, Jordan was in the prime of his career and it was quite obvious that no one would go against his decision. It was either MJ or Isiah and at the end of the day, Jordan did lead that team to winning the gold medal.