REPORT: 37-Year-Old Former NBA Champion Could Put James Harden and Joel Embiid's Team in Trouble as Reports Suggest 76ers May Come Under "The Microscope"
Published 07/16/2022, 10:00 AM EDT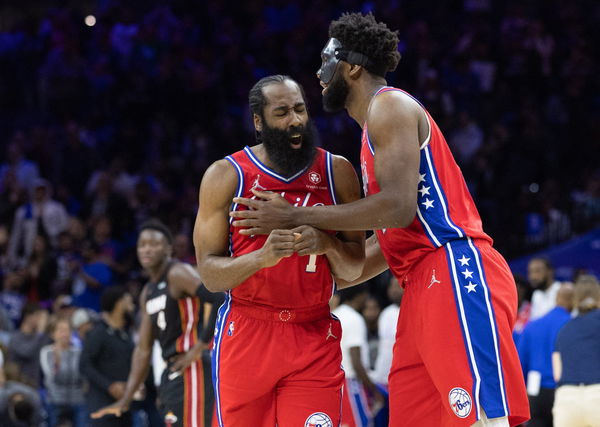 The Philadelphia 76ers made headlines last season with one of the most terrifying duos. Two MVPs got together to make the city have championship hopes. James Harden and Joel Embiid are now gearing up for a second season together. Moreover, with the Beard's sacrifice, P.J. Tucker could join Philly. However, the NBA has some eyebrows raised about the trade.
ADVERTISEMENT
Article continues below this ad
The Sixers had to go through a major mental battle last season. Firstly, they had a long back-and-forth with Ben Simmons. Later, things seemed to brighten up when they roped in Harden from the Brooklyn Nets. However, his hamstring struggles saw the Sixers take an early exit in the playoffs yet again. Now, with an entire off-season to cover, both Embiid and Harden are going all in.
ADVERTISEMENT
Article continues below this ad
Likewise, Philadelphia is riding by them. They signed a defender like P.J. Tucker to upgrade their roster. But some investigation will reportedly take place over the trade.
Sixers and James Harden under investigation
After their exit against the Miami Heat, Embiid went on a post-game rant. The one thing to draw attention to was his major praise for P.J. Tucker. Having the championship experience and leadership qualities, the Sixers were desperate to have such a player. Likewise, with free agency getting close, Tucker decided to test the market. He declined his player option with Miami. Tucker was bound to be a hot target, but the Philadelphia 76ers secured him within the opening seconds.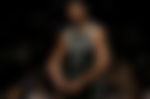 ADVERTISEMENT
Article continues below this ad
Likewise, the process looked to be really easy. And the NBA feels there could be an element of tampering involved. Considering all the connections Tucker has, the league will go ahead with the investigation. According to Marc Stein, "I'm told that Philadelphia's signing of P.J. Tucker is also likely to be placed under the investigation microscope by the league office."
Tucker's trade looked all too good to be true. Recently, the former NBA champion has made a name for himself as a terror on either side of the floor. Despite the massive impact, the Sixers had no competition to get Tuck. With his connection with president Daryl Morey and even James Harden, the tampering allegations are to be further investigated. Last season, even the Chicago Bulls got in trouble with their trade for Lonzo Ball. Likewise, a similar punishment may be placed on the Sixers after the investigation is done.
ADVERTISEMENT
Article continues below this ad
WATCH THIS STORY: Lakers Legend Kobe Bryants Childhood Home: Where Did He Grow Up?
Do you think the Sixers tampered to sign P.J. Tucker? Let us know your views in the comments below.