Report: Timberwolves Fired GM Rosas for Messing Up Ben Simmons Trade
Published 09/23/2021, 1:27 AM EDT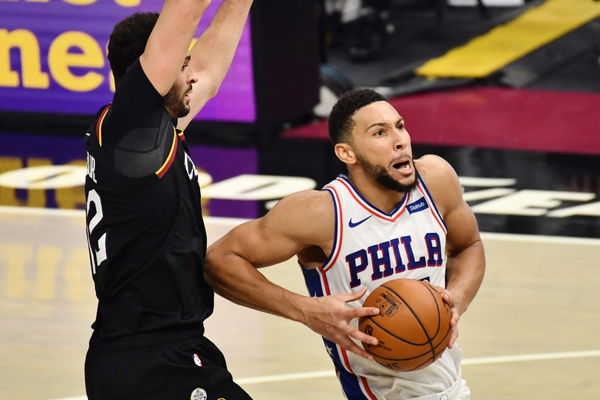 ---
---
The Minnesota Timberwolves are serving tough times. The franchise has played just one playoff in the last 17 seasons and now has some negative news coming from the camp. The Wolves front office has cut down their GM from his position. Surprisingly, messing up with a Ben Simmons situation is coming out as one of the many reasons for this punishment.
ADVERTISEMENT
Article continues below this ad
Now, the Wolves organization has had 11 coaches in the last seventeen seasons and yet no luck. Can changing the GM bring forth some good trade decisions from them? Only time will tell. But the Simmons situation is still interesting enough to ponder.
ADVERTISEMENT
Article continues below this ad
What possibly led to the sacking of the Timberwolves GM?
Promoting a toxic culture and building an inappropriate relationship are some reasons that might've led to Wolves GM's sudden sacking. However, another rumor suggests that the Wolves ownership fired the GM because of mishandling the Ben Simmons trade. Also, the timing of the decision, which came right before the NBA training camps, hints towards the same.
Now, the Timberwolves are struggling big time, having lost 140/218 (64.23%) games in the last three seasons. Moreover, the Timberwolves part-owner Glen Taylor was never a fan of Rosas. So with the team's holdings shifting towards Alex Rodriguez & Marc Lore, it's anyway time for the Wolves to eye a 360 degrees rebuild.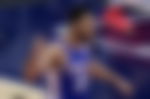 Can the Sixers still reach a Ben Simmons trade to Minnesota?
Well, with the Warriors already making it clear that they do not want Ben, the Sixers have very few options remaining. So they too are as desperate as the Wolves may be to land an All-Star candidate.
ADVERTISEMENT
Article continues below this ad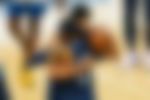 To make that happen, the Wolves must send D'Angelo Russell, Malik Beasley, and a couple of first-rounders to Philly. And the 76ers, still unable to attract Ben back, might not mind a D'Lo helping Joel Embiid win big. 
Watch This Story
For the Minnesota franchise, they're yet to find their Jimmy Butler and they must remember how allowing Jimmy to the Sixers proved a poor decision. So this can be their chance to mend those mistakes and allow Karl Anthony-Towns & Anthony Edwards powerful support.
ADVERTISEMENT
Article continues below this ad
So what's your take, would Ben be interested in going to the Wolves and then seek a resurrection? Help us know in the comments section below.
Watch this story – NBA Players with Nightmarish Performance in 2021 Playoffs