Report: Philadelphia Sixers Adamant Over Landing Damian Lillard in Return for Ben Simmons
Published 09/30/2021, 12:00 AM EDT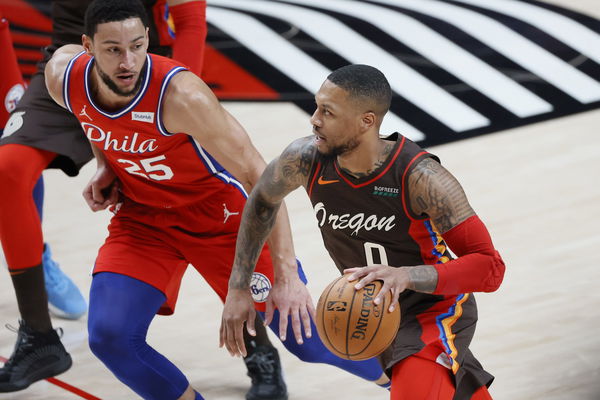 ---
---
The Ben Simmons situation will probably go down in the history of the NBA as memorable trade chaos. It has been a month since Ben first showed his willingness to move out of Philly, but to no avail. The Sixers have continuously failed to attract the buyers that can enough in exchange for their tarnished star.
ADVERTISEMENT
Article continues below this ad
And now that the Minnesota Timberwolves are ready to make a reasonable exchange, the Sixers are still not certain.
So. what's exactly going on and what is it that the Elton Brand-led franchise is eyeing?
ADVERTISEMENT
Article continues below this ad
Philadelphia Sixers and the case of absolute stubbornness
The Sixers are stuck in a Catch-22 situation. They want a win-now team, but that'll come at the expense of letting a tainted All-Star go. So, if they were to trade Ben Simmons in 2020, they could've easily attracted great offers. But after what happened with his shooting during the 2021 playoffs, no team is willing to shell out their top player in the barter.
Take, for example, the Blazers. The Rip City will any given day swap CJ McCollum for Ben, but never a Damian Lillard. And this is where the Philly front office is not on board.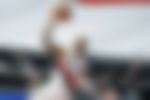 In a recent conversation, podcast host Michael Scotto revealed something about this situation. The host had words with a Philly insider and concluded, "the best Philly can theoretically get for a win-now player in the short-term would be a deal with Portland for CJ McCollum, but Philly has had their eyes on Damian Lillard for a while, and they don't want to settle."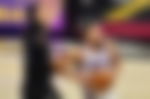 Why is Philly not eager to swap Ben Simmons for CJ?
ADVERTISEMENT
Article continues below this ad
Well, it's clear that the Sixers have a very desperate buyer in the Timberwolves awaiting them. So, they're using the remaining time to try and get their hands on something better. Now, they know it very clearly that Ben Simmons is an All-Star DPOY caliber player who can guard at every position; he just had one bad postseason and that should not mean the 76ers swap him for a lesser talent.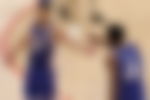 Watch This Story
Plus, they have Joel Embiid playing at the MVP level and they want to win a ring while the center is at his peak. So sending out The Peacemaker for CJ would mean getting cents on the dollar. 
ADVERTISEMENT
Article continues below this ad
But the time window is closing and if they start the season with Ben on the roster, it might bring the Rockets' luck at their doorstep. So it's a critical situation for every side involved and it's time the 76ers make a final choice.
Watch this story: Struggling NBA Players Who Have a Lot to Prove in the 2021-22 Season