REPORTS: Atlanta Hawks' John Collins Not Happy With Trae Young's Offense
Published 01/08/2021, 12:42 PM EST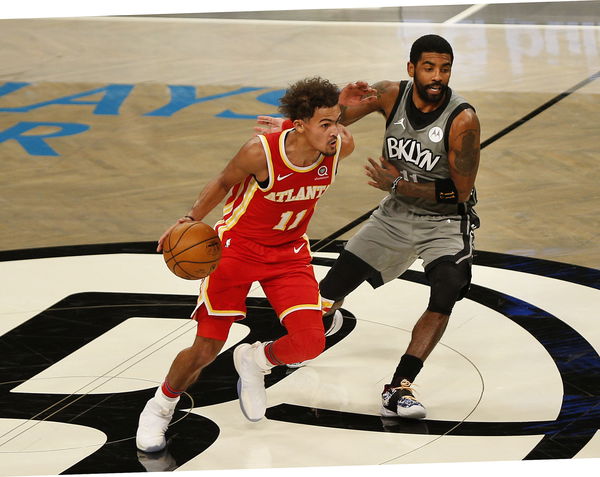 ---
---
This year, the Atlanta Hawks have the potential lineup to finally make it to the NBA playoffs. However, it appears as if the team is not playing at its full potential. While their superstar Trae Young is averaging amazing numbers, they are not translating into a winning culture.
ADVERTISEMENT
Article continues below this ad
Furthermore, in their last game vs the Charlotte Hornets, the Hawks lost as Young scored just 7 points! Maybe the Hawks need to change their offensive strategy in hopes to avoid such games in the future.
John Collins calls out his teammate Trae Young
ADVERTISEMENT
Article continues below this ad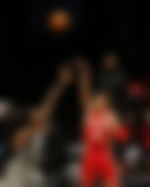 While it is true that Young is the superstar on the team, he completely disappeared against the Hornets. This led to his second in command, John Collins calling him out on the way he is handling the team's offense. Chris Kirschner and Sam Amick of "The Athletic" wrote a report about Collins' comments. In the report they revealed:
"According to three sources who were either in the session or had knowledge of what was said, Collins raised several issues about the way these Hawks were functioning with Young at the helm.
Collins talked about the need to get into offensive sets more quickly and to limit all those early shot-clock attempts that leave his teammates on the outside looking in. He shared his desire to be more involved and expressed a desire for more ball involvement and flow on offense."
Although Collins expressed his desire to be more involved in the offense, there is no feud between the two. In fact, Collins believes Young is his brother regardless of their recent struggles.
"There was no back-and-forth between the two, but the pointed criticism caught the attention of the room. And Young, sources say, made it clear to others later that he strongly disagreed with Collins' assessment. 'Trae is my brother regardless,' Collins, who chose not to elaborate further, told The Athletic via text message when he was asked about the situation."
Is Young impeding the Hawks' offense?
ADVERTISEMENT
Article continues below this ad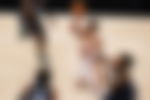 So far the Hawks are 4-4 this season, which is actually not bad news for Atlanta. Last season, despite Young averaging crazy numbers, the Hawks were way out of playoff race. This year, they are looking like a playoff team.
Although it is hard to see them coming out of the East, getting playoff experience will aid their squad in the longer run. But they need new ways to generate offense as the season progresses. If they are too dependent on Trae Young, opponents will give him more attention and ultimately stop the Hawks in their tracks.
ADVERTISEMENT
Article continues below this ad
But what are your thoughts about Collins' comments on Trae Young? Can the Hawks make a push for the playoffs this season?