REPORTS: Could Ben Simmons Be on His Way to the Hawks?
Published 01/07/2022, 10:55 PM EST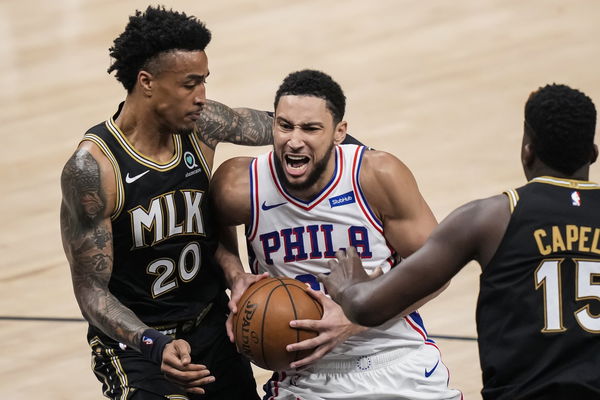 With the halfway point of the NBA season approaching, the saga of Ben Simmons still has no clear answers. After a playoff blunder last season, Simmons is yet to suit up for the Philadelphia 76ers and is unlikely to do so. Hence, they may look to trade him away with the deadline approaching. Likewise, a surprising team has emerged to sign the Australian guard.
Since the beginning of the season, Simmons has his feelings to not play for Philadelphia anymore. After receiving the blame for their playoff losses, he felt distant from the city and wanted a move. While that hasn't happened, there were encouraging developments in the light of fines being imposed on him. However, despite all that, it seems Simmons is standing at the same spot.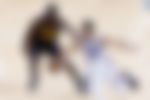 Hence, the Sixers will look to send him off. Surprisingly, recent reports suggest the Atlanta Hawks could be a possible destination for Simmons.
ADVERTISEMENT
Article continues below this ad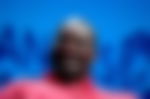 Ben Simmons to be a Hawk?
According to NBA insider, Marc Stein, the Atlanta Hawks are keeping their eyes on the whole Simmons situation. With the deadline approaching, the Hawks are currently 17-20 for the season and the 12th seed in the Eastern Conference. Hence, acquiring Simmons would be a big upgrade. However, can a trade be on the table?
Simmons and Philadelphia took a surprising loss to the Hawks in the playoffs last season. Their loss to the Hawks is the reason the Sixers and Simmons aren't on the best grounds. However, with Simmons' willingness to play anywhere but Philadelphia and the Sixers desperate to find a replacement, a trade can definitely be considered.
ADVERTISEMENT
Article continues below this ad
However, the main problem remains as to what the Hawks can offer. Currently, the Hawks have a cut-throat roster with Young, John Collins, and Clint Capela as the star players. Hence, they don't have much to offer up to bring Simmons. That will be the main obstacle for them.
The Sixers have made it clear that they want an All-Star caliber player in exchange for Simmons. Previously, they rejected multiple trade requests with talented players coming. They will only accept a trade with one of the big-time players and there is no way the Hawks will put up Young. However, if the frustrations grow, Philadelphia could make a deal for much less.
ADVERTISEMENT
Article continues below this ad
WATCH THIS STORY: NBA Stars That Shaquille O'Neal Has Taken Jabs at: Donovan Mitchell, James Harden & Others
Do you think Simmons could be a Hawk? Let us know in the comments below.