REPORTS: Dennis Schroder Might Finally Leave Lakers For Historic NBA Rivals Boston Celtics
Published 08/06/2021, 11:22 PM EDT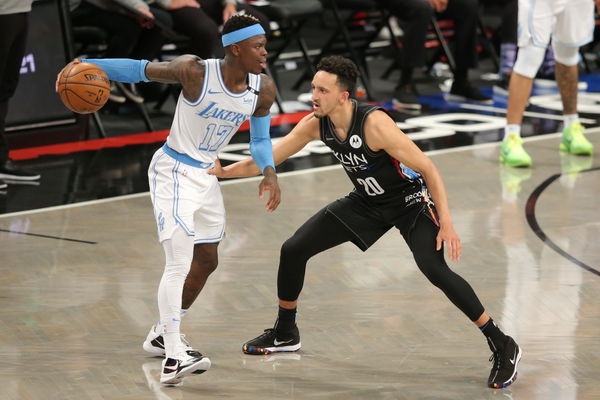 ---
---
Following 3 consecutive days in the 2021 free agency with no suitors, Dennis Schroder has finally caught a break. Coming off an abysmal playoff run with the Lakers, Schroder's market value took a major dip, as teams around the league considered him as anything but an option in free agency.
ADVERTISEMENT
Article continues below this ad
While last season appeared to be a slipup in what was shaping up as a promising career, the exuberance especially over declining the 4-yr $84-million extension certainly didn't help! In fact, it is highly likely that destinations like New York & Washington eluded the Schroder signing, looking as at last season as a live demo of what could be!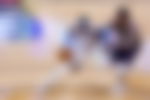 Now, Schroder, whose cellphone seems to be awfully quiet for a free agent, may see himself signing with L.A's arch-rival in the Boston Celtics this coming season.
ADVERTISEMENT
Article continues below this ad
Dennis Schroder is running out of time
As they scan the market for point-guards to replace Kemba Walker, this deal is a win for the Celtics. While Schroder isn't an offensive threat like Walker, Dennis is a rather durable signing who can provide the stability Stevens is looking for.
While it is unlikely that the Celtics offer him the $100-million plus that he unrealistically believes he's worth, it won't be a problem of plenty for Dennis to consider. However, there always remains an upside, especially with stars like Jayson Tatum, Jaylen Brown, and Marcus Smart still the key focal points of Boston's roster.
But, contrary to his role with the Lakers, Dennis will slide back onto the bench, and rightfully so, after a playoffs no-show. Especially with starting point guard Marcus Smart recuperating back to full strength, it will be a case of reduced minutes for the free agent PG.
ADVERTISEMENT
Article continues below this ad
Only catch? Boston, like many other franchises, can't afford him, unless it's on a veteran minimum, via a sign-and-trade or a contract exception.
Therefore, how does Dennis Schroder play this moving forward? Does he wait and negotiate a deal until Philadelphia's situation with Simmons and Portland's situation with Dame is clear?
ADVERTISEMENT
Article continues below this ad
Or does he pounce on the first offer he receives, given what happened the last time he turned down security over a lucrative paycheck!
Watch this story – Wearing A Kermit Drinking Tea Hat, Calling Out His Space Jam 2 Critics & Other Ways LeBron James Trolled His Haters