REPORTS: Houston Rockets Ready For Russell Westbrook Trade but Place Massive Demand to Lakers
Published 02/10/2022, 9:15 AM EST
With the trade deadline looming, the Lakers are going all out to fix their roster. They have not been having a great season so far and are currently in the ninth spot in the West. Sources suggest that the Lakers are also trying to see what they can get for Russell Westbrook.
ADVERTISEMENT
Article continues below this ad
One interesting option the Lakers have at the moment is to trade Russ for John Wall. Both of them have similar contracts and John Wall has not played for the Rockets at all this season. Wall and Westbrook are very similar kinds of players. Both of them play at a high pace and are primary ball handlers for their teams. With the Westbrook experiment not working out so far, the Lakers seem to have run out of patience and are ready to pull the plug.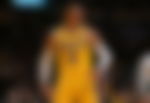 But there might be one hiccup in this trade. Reports suggest the Rockets are not willing to deal with anyone unless they get a draft pick in return. The Lakers only have the 2027 first-round draft pick available for trading and they are not keen to include that in the deal.
ADVERTISEMENT
Article continues below this ad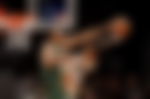 Russell Westbrook for John Wall
Even though this trade makes sense on the salary grounds, it's not very clear how Wall is gonna fit with the Lakers. With both their games almost identical, it would not make much sense for the Lakers to include any future draft picks for this trade. This trade seems like a Hail Mary attempt to save their season.
ADVERTISEMENT
Article continues below this ad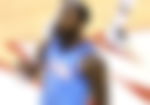 With LeBron turning 37 and the Lakers trading away their young talent and a future draft pick for Anthony Davis, it is very important that they hold on for their future. A few years ago, the Lakers had so many promising players in Kyle Kuzma, Brandon Ingram, Lonzo Ball, Julius Randle, Josh Hart, and D'Angelo Russell. But they have been unable to hold on to any of them and all of them have turned into key players in other teams.
Ingram, Russell, and Randle even became all-stars. They also don't have any picks of their own until 2025 because of their trade for AD.
ADVERTISEMENT
Article continues below this ad
WATCH THIS STORY: All of James Harden's Popular girlfriends 
The Lakers need to fix their roster soon, but that doesn't mean they gamble away their future. They need to be careful who and what they trade for and make sure they give away more than what's required.