REPORTS: Lakers Looking to Sign NBA Veteran Paul Millsap
Published 08/20/2021, 5:15 PM EDT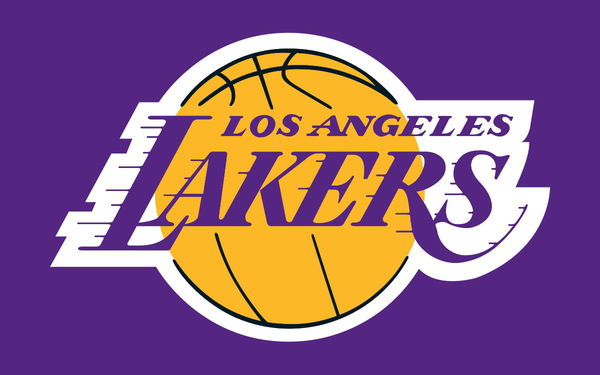 ---
---
The Los Angeles Lakers are now the prohibitive favorites to come out of the Western Conference this coming season. L.A, following a drubbing in the 1st round in a postseason where they looked primed to repeat, have shrugged off the dead weight.
ADVERTISEMENT
Article continues below this ad
Having dealt its youth away in search of a 3rd star, GM Pelinka signed Los Angeles local, Russell Westbrook. And since that acquisition on Draft Day, the LakeShow has has arguably aced free agency.
The franchise acquired a group of former all-star veterans like Dwight Howard and Carmelo Anthony, in combination with youth talent like Malik Monk and Kendrick Nunn all for just 15 million $! Rounding up veterans chasing a championship, L.A. is now reportedly considering signing former Nugget Paul Millsap.
ADVERTISEMENT
Article continues below this ad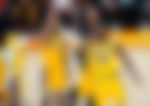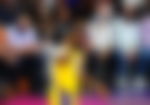 How can Paul Millsap fit in with the Lakers?
If a 36-year-old Millsap agrees to a deal with the Lakers, he will fit right in, given that most of their players are over 30, with LeBron and Melo themselves 36 and 37, respectively!
Per league source to @HoopAnalysisNet, the #Lakers have considered the possibility of signing veteran forward Paul Millsap. Millsap has interest from a handful of other teams as well.

— Evan Massey (@massey_evan) August 20, 2021
While Millsap isn't the player he once was, the power forward was a key role player in Denver's trip to the Conference Finals in the Bubble. However, the 4-time All-Star did show sparks last season, with his best game coming against the Cavaliers, home at Mile High in Denver.
Barring an aberration of sorts where he shot lights out from the field and 3 scoring 22pts, he averaged 9.0/4.7/1.8 across 52 games in 2021.
ADVERTISEMENT
Article continues below this ad
With the Lakers loaded up on shooting and on ball handling, Millsap doesn't have much to offer. Especially since L.A. has compromised on its defensive identity letting Alex Caruso and KCP go, the franchise is actively shopping wing players and defensive minded subs who can primarily attack on the defensive 2-guard front.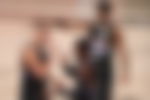 Rather than Paul Millsap, it would be rather productive if the franchise were to chase after star defensive guard Patrick Beverley, who if bought out by Minnesota, will reinforce L.A's defense with his dogged style of basketball.
ADVERTISEMENT
Article continues below this ad