REPORTS: LeBron James' Lakers Still Hopeful of Landing NBA Championship Winning Coach Ahead of NBA 2022-23
Published 05/24/2022, 12:30 AM EDT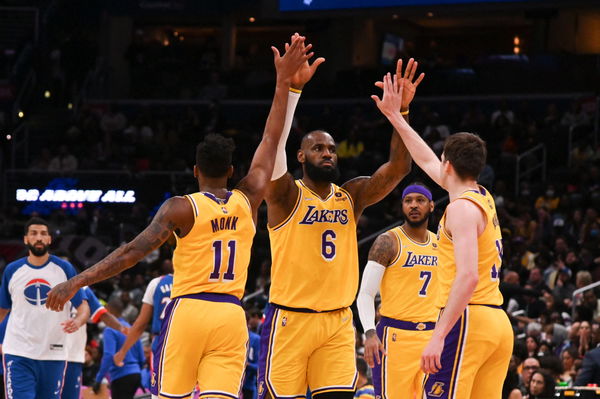 The Los Angeles Lakers are still looking for their new head coach after Frank Vogel was fired following a disastrous season for the Lakers. The Lakers have narrowed down the search to three names – Kenny Atkinson, Darvin Ham, and Terry Stotts.
None of these names has the experience to coach a star-studded team like the Lakers and prepare them for championship contention. The task of handling so many veteran stars, from Russell Westbrook to Anthony Davis, and of course LeBron James, is not easy.
According to reports, Philadelphia 76ers' head coach Doc Rivers might be the most suitable candidate for the job. He has the experience to guide three veteran stars of the Celtics to the 2008 championship.
ADVERTISEMENT
Article continues below this ad
ESPN Sources: Michigan coach Juwan Howard recently declined a Los Angeles Lakers overture on the franchise's head coaching job. Howard is coaching his two sons — Jace and Jett — in Ann Arbor.

— Adrian Wojnarowski (@wojespn) May 22, 2022
Many analysts believe he is the perfect option for the Lakers moving forward.
Doc Rivers as Lakers' head coach
Doc Rivers failed to fulfil the championship aspirations of the Kawhi Leonard led Los Angeles Clippers. He resigned from the Clippers' head coaching job in 2020 after losing to the Nuggets in the second round.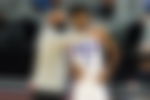 After that, he joined the Philadelphia 76ers as head coach and took the team to the first seed in the East in 2021. Championship expectations began to rise once again.
But Rivers failed to deliver once again. The 76ers got knocked out in the Eastern Conference semifinals in both 2021 and 2022.
This year's loss particularly is a hard pill to swallow with two MVP caliber players like Joel Embiid and James Harden playing for the team.
However, Doc Rivers still has three years left in his sixers contract. And the 76ers are pretty adamant in their faith in Doc.
But under the current conditions, Rivers might be the last good option left for the Lakers.
The road ahead for LeBron James and the Lakers
The Lakers head coaching job has always been a dream job for basketball coaches. But after Michigan men's coach Juwan Howard reportedly rejected the job, things are not looking so good.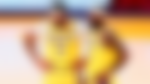 It is not easy to coach a roster filled with ageing, injury-prone superstars, who have not delivered in some time. LeBron James is still the most consistent player in basketball at age 37.
ADVERTISEMENT
Article continues below this ad
But a lot of coaches don't feel free coaching a team headed by LeBron. In addition to that, there's always a crippling pressure on a Lakers head coach from day 1 to deliver a championship.
Watch this story: NFL Legend Calls Luka Doncic "Modern Day Larry Bird" Leaving Lebron James Hater Enraged
So, who do you think is the perfect fit for the Lakers moving forward? Let us know in the comments.
ADVERTISEMENT
Article continues below this ad