REPORTS: Westbrook Could Have Returned to LA Before, If Not For Kawhi Leonard
Published 08/02/2021, 2:20 PM EDT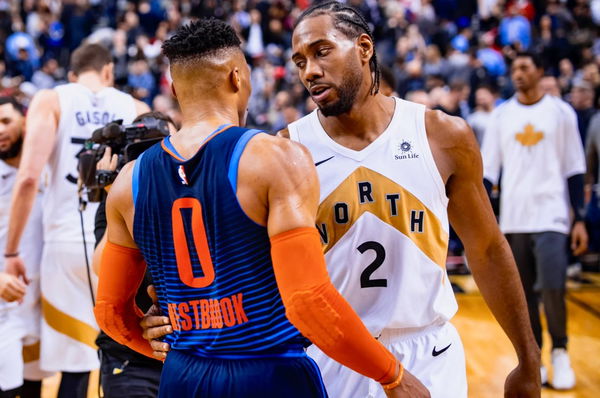 ---
---
When Kawhi Leonard paired up with Paul George, the LA rivalry between the Clippers and the Lakers was back. With LeBron James and Anthony Davis leading the charge for the Lakers and Kawhi and PG13 taking control of the Clippers, the two teams became the favorites to win the championship.
ADVERTISEMENT
Article continues below this ad
After a tumultuous 2020-21 season for the Lakers, the 2020 champions have brought some massive changes to their roster. Trading away some of their starters and young players, the Lakers brought in star point guard Russell Westbrook.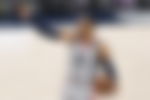 Westbrook who is a LA native, started off with the Oklahoma City Thunder and solidified himself as a franchise legend. But a move to LA always eluded him as he joined teams like the Rockets.
ADVERTISEMENT
Article continues below this ad
How Kawhi Leonard delayed Westbrook's eventual arrival in LA
Kawhi Leonard might be one of the most silent players in the league, but he definitely has his say on a team he plays for. This was apparent in the formation of the Clippers super-team when 'the Klaw' demanded that he wanted to play alongside Paul George.
ADVERTISEMENT
Article continues below this ad
But things could have been very different if Leonard wanted to. According to NBA insider Ramona Shelburne, Westbrook in the 2019 free agency tried to team up with Kawhi to make his return to LA.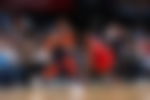 Shelburne recently wrote, "Westbrook had become a father of three the previous November, and while he'd made a home and carved a Hall of Fame legacy in Oklahoma City, the chance to live and play in Los Angeles…. Teaming up with Leonard would be the fastest way there, so he placed the call, according to multiple sources."
ADVERTISEMENT
Article continues below this ad
Shelburne later explained how Kawhi convinced Paul George to rather join forces in LA. "According to multiple sources, Leonard then called Westbrook's teammate in Oklahoma City, Paul George, and told him he'd rather team up with him on a homecoming."
This is certainly shocking to hear. While Westbrook was simply rejected by Kawhi, he will have the perfect opportunity to get back at the 2-time Finals MVP. If Brodie can help the Lakers win a championship, it will be revenge served cold. Who do you think will prevail in this LA rivalry?