"Rest of the League Is Their Farm System": NBA Fans Go Berserk in Encouraging Rumor for Lakers Fans on Kevin Durant's Teammate
Published 11/13/2022, 10:54 PM EST

Follow Us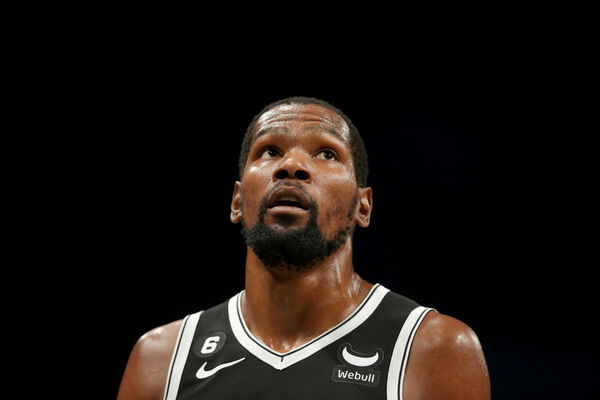 The Brooklyn Nets are reportedly hoping to trade their all-time leading three-point shooter. As the rumors grow, Brooklyn Nets supporters are seemingly enraged and hope that the news is only a rumor. Furthermore, Los Angeles Lakers supporters are on high alert to hear the news, as shooting has been one of the team's key shortcomings. But there are still some issues remaining with the Lakers.
According to Ric Bucher, the Nets are looking to move Joe Harris. The reason why this trade rumor broke out of the blue was the payroll concerns. Furthermore, if the Nets are successful in trading Harris, they will secure themselves from the luxury tax. What's more, is that the Nets have to pay $18 million to its veteran star and $19 million in the next season.
ADVERTISEMENT
Article continues below this ad
Joe Harris has established his reputation in the niche of shooting. So far this season, he has averaged 7.6 points and 33.3 percent from the three-point range. What's more, is that Harris won the 2019 All-Star three-pointer competition, notably defeating Stephen Curry.
Lakers fans are on high alert after the latest news
This season, the Los Angeles Lakers seem to be struggling with their shooting. And this is one of the major reasons for their disappointing performances so far. And if Joe Harris joins the roster it'll arguably fill a gap that seems to haunt the club for the last few seasons. But one of the issues that lie in their way is the payroll. This season, the Brooklyn Nets and the Lakers are both among the top five clubs in terms of player salary.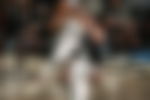 NBA Central posted a tweet about the rumored Joe Harris trade. As the post gained traction, hoards of Kevin Durant and Brooklyn Nets fans came forward with their views.
Here are some of the reactions from NBA Twitter:
Okay lakers…..MAKE THIS MOVE.

He won't change much but definitely will HELP

— Lakeshow (@lakeshowchat) November 13, 2022
Nets are weird lmao y'all literally could of sent him and kyrie to lakers but didn't want to add Seth 🤷🏾‍♂️

— EL NEGRO (@blvckmacgyver) November 13, 2022
ADVERTISEMENT
Article continues below this ad
On Sunday night, the Lakers face off against the Nets, and it'll be interesting how the Lakers perform in the absence of LeBron James, who has been sidelined with an injury.
ADVERTISEMENT
Article continues below this ad
WATCH THIS STORY: Kevin Durant, Dwyane Wade and Other Celebrities Left in Awe as LeBron James' Sons Show They are Ready to Carry Forward His Legacy
What are your thoughts about a potential Harris-Lakers trade? Do tell us your thoughts in the comments section below.