Rex Chapman Compares Himself with Devin Booker, Klay Thompson and Jamal Murray
Published 03/16/2021, 12:30 PM EDT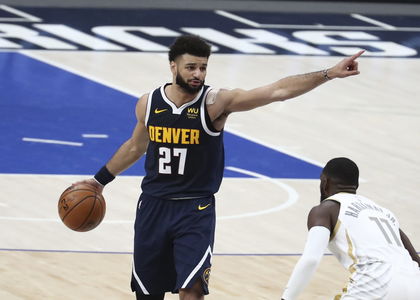 ---
---
Rex Chapman was one of the brightest prospects to enter the NBA in the late 80s. During his collegiate days, Chapman was one of the most touted stars. Him entering the NBA was treated with great excitement. The Charlotte Hornets drafted Chapman in 1988, with the eighth overall pick in the draft. Now, Chapman reveals which players are similar to him in his prime.
ADVERTISEMENT
Article continues below this ad
Rex Chapman talks current-day comparisons
Rex Chapman gave an interview recently about his career. He was asked which players remind him of himself during his playing days. He remarked that Devin Booker and Klay Thompson bore similarities to his shooting prowess. However, he believes that Zach Lavine is most similar to him, because of his size and ability to move around nimbly.
ADVERTISEMENT
Article continues below this ad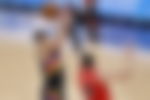 "In my mind's eye, a guy like Devin Booker. But that's not it. Guys like Klay Thompson. At one point, early on, when the first time I saw Zach LaVine because he was real skinny and he had a live body. I was kind of that way for a little while. I would say, not as good – I don't mean that it was tough for me."
Chapman thinks Jamal Murray is similar
He noted that he had a tough time during his stint in the NBA. Even as a shooting guard, he was undersized compared to many of the prolific guards in the NBA, like Michael Jordan and Clyde Drexler. Furthermore, he went on to compliment and compare Jamal Murray to himself, while noting that he wasn't as prolific as him.
ADVERTISEMENT
Article continues below this ad
"At that time, I was 6'3 two-guard in the NBA. And most of the guards in the NBA posted up then, too. If they were 6'6, 6'7 like Michael and Clyde… But a guy who struggles to defend today, but is electric offensively is Jamal Murray, and he's a gunslinger."
ADVERTISEMENT
Article continues below this ad
Can Jamal Murray reach superstar levels? He is still very young in his career and has been developing really well. Furthermore, his performances in the Denver Nuggets' playoff run showed that he can be a superstar for a franchise. The Nuggets will be hoping that he can replicate those performances in the future on a more consistent basis.