Richard Jefferson Claims LeBron James Has it Harder Than Michael Jordan and the Reason is Europe
Published 09/16/2021, 10:18 AM EDT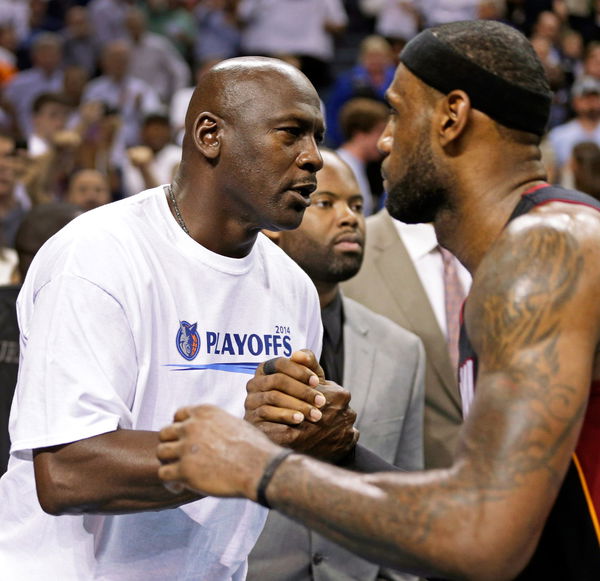 ---
---
The NBA has seen numerous generational legends over the years. Some of the names that come to mind are that of Michael Jordan, Kobe Bryant and LeBron James. The trio of stars have changed the way people look at the sport of basketball, and have inspired millions. But who among them can be called the greatest outright? Richard Jefferson decided to have his say.
ADVERTISEMENT
Article continues below this ad
Jefferson opens up on the LeBron James, Kobe Bryant and Michael Jordan eras
The NBA's top 5 highest scorers of all time are:

Kareem Abdul-Jabbar — 38,387 points
Karl Malone — 36,928 points
LeBron James — 35,367 points
Kobe Bryant — 33,643 points
Michael Jordan — 32,292 points

— UberFacts (@UberFacts) August 25, 2021
ADVERTISEMENT
Article continues below this ad
Renowned NBA analyst Richard Jefferson is a veteran of the game himself. He spent the initial years of his career with the Nets, before eventually switching sides multiple times. In 2016, Jefferson won the NBA Championship with the Cleveland Cavaliers. After retiring in 2018, he became an analyst-commentator for ESPN. Recently appearing on Fubo Sports, the 41-year-old spoke about the comparison between the three greats – Jordan, Kobe and LeBron.
Talking about how difficult the different generations of basketball are, Jefferson said, "When Michael [Jordan] and the dream team in '92 went in on that tour and they blew the game of basketball up, how many European players were playing in the NBA? You're talking about '92, '94 and '95. Not many right, just a small amount." He meant that the influx of talent has only grown in the league over time.
WATCH THIS STORY: How Kobe Bryant's Hairstyle Evolved With Different Milestones in His Career
'Harder to be great and dominant today': Richard Jefferson
ADVERTISEMENT
Article continues below this ad
In their own respective eras, the trio mentioned above have wreaked havoc, and LeBron James continues to do so. While James and Bryant average 25 points in their careers, Jordan amassed 30 points during his time. More than anything else, all three of them have been the driving force for many young kids to pick up a basketball. However, Jefferson feels that playing in the current generation is a totally different challenge.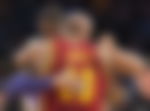 Watch This Story
"Just by sheer volume, there are 100-300 million more people playing basketball today than in the 90s. And you're talking about your talent pool is bigger, that means it's harder to be great and dominant today than 20 years ago. It was harder to be great in the Jordan era than in the Bill Russell era. That's why you had 11 championships. So to me when you look at guys and LeBron [James] and Kobe [Bryant], when you look at guys who are in this modern era of basketball right now and they've had the run that they've had, it makes it even more impressive when you look at the amount of Europeans."
ADVERTISEMENT
Article continues below this ad
Do you agree with what Richard Jefferson had to say? Who is your favorite out of three icons? Let us know in the comments below.