Richard Jefferson Details Why Kobe Bryant Was at Fault for Lakers Losing 2004 NBA Finals vs Pistons
Published 08/30/2021, 5:30 PM EDT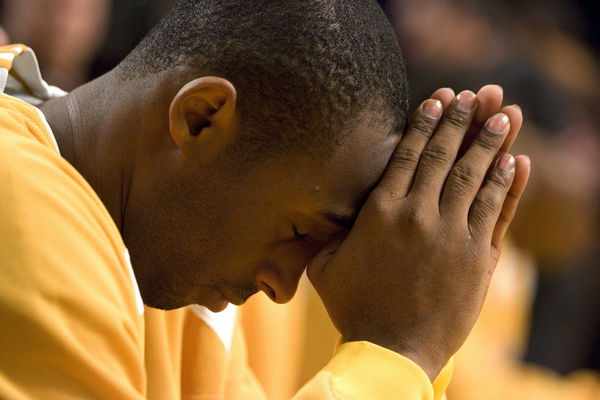 ---
---
Has it crossed anyone's mind what the Los Angeles Lakers' legacy would have been like if they hadn't lost to the Detroit Pistons in the 2004 NBA Finals and actually bagged their fourth consecutive title? Well, there is probably no point pondering over it because what's done is done. However, what will come as a surprise is that a lot of that disappointing series' blame has landed on Kobe Bryant. That too, from his former teammates itself. A while back, it was Kareem Rush, and now Richard Jefferson has also indirectly insinuated that.
ADVERTISEMENT
Article continues below this ad
How did Kobe Bryant jeopardize their chances at an NBA championship?
Undoubtedly in 2004, the Lakers had a team filled with All-Star caliber players. Other than Shaquille O'Neal and Kobe Bryant, they had excellent additions, like Gary Payton, Rick Fox, and Karl Malone. And with a coach like Phil Jackson, whose guidance helped them with their three-peat, a fourth title didn't seem far-fetched. But they let this opportunity slip and the Detroit Pistons were the culprits.
ADVERTISEMENT
Article continues below this ad
But not when it comes to some of the Former Lakers players, who believe Kobe is also at fault. Shaq had won Finals MVP every time they won the title the past three years and there has been speculation that Kobe's focus lied there more than the Larry O'Brien Trophy. In an interview, Richard Jefferson stated, "When the Detroit Pistons beat them, Shaq was still averaging 35 in like 17."
"It was Kobe that struggled in that series against Tayshaun. Really, really struggled. Because Kobe was trying so hard to win Finals MVP that he just kept shooting."
WATCH THIS STORY: Ranking Kobe Bryant's Five Championship Runs With the Los Angeles Lakers
ADVERTISEMENT
Article continues below this ad
Let's not underestimate the Detroit Pistons either
Of course, Kobe did have trouble during that time, but the Pistons should also get enough credit for asserting their dominance and winning in 5 games. Throughout the season, the Pistons were not showing championship caliber at all. But everything changed when they acquired Rasheed Wallace before the trade deadline.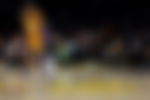 This took Detroit to another level, especially on the defensive end. As Jefferson mentioned, Tayshaun Prince did a stellar job guarding Kobe. But of course, it is just conjecture that the Lakers could have won if it wasn't for Kobe's irresponsible mentality.
ADVERTISEMENT
Article continues below this ad