Richard Jefferson Draws Ire As He Claims Vince Carter Is More Talented Than LeBron James
Published 09/16/2021, 10:40 AM EDT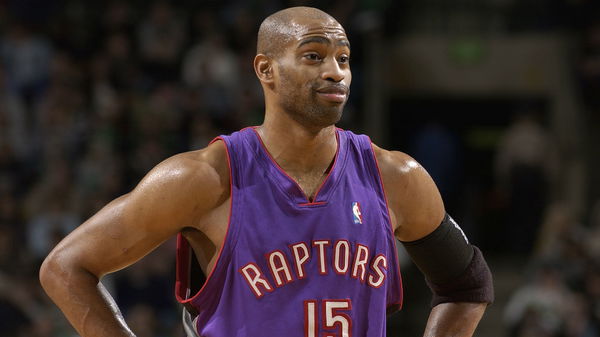 ---
---
Vince Carter had the longest 22 season career in the NBA, which came to an abrupt end in 2020 because of the Coronavirus pandemic. Given, he did not get his farewell tour was cut short, that doesn't dismiss all that he has accomplished over the years in the league. In fact, he is the only one who has played in four different decades.
ADVERTISEMENT
Article continues below this ad
Although LeBron James, Kobe Bryant, Michael Jordan are always the ones leading in the GOAT conversations, Carter's teammate Richard Jefferson actually sides with him instead. This conversation began thanks to a comment made by Matt Barnes. He said, "I got a chance to play with Kobe, AI, and Shaq, but Vince is probably the most gifted player I've ever played with."
ADVERTISEMENT
Article continues below this ad
Richard Jefferson couldn't help but chime in with his opinion as well. To everyone's dismay, he agreed with Matt's comments and even compared his experience playing with Vince and LeBron James. He said, "I was with him for four seasons and when I tell you, I have never seen anything like Vince Carter."
"I was fortunate enough to play with LeBron. But there is nothing that I have ever seen this man not be able to do. Left-hand finishes, left-hand dunks, 360 layups, handle it like a point guard. To me, is the most talented player I have ever seen in my life."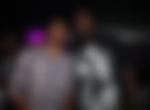 Vince Carter left a legacy like no other
Just as a rookie itself, he averaged 18.3 points and 5.7 rebounds. Not only Carter was able to establish himself by winning Rookie of the Year, his dunks instantly became famous. In his time with the Toronto Raptors, he became the face of the franchise.
ADVERTISEMENT
Article continues below this ad
He played for several teams in the East and the West and left an impact of his own. It was only in the latter part of it that he used to only come off the bench. But still continued to serve as the experienced veteran the young players on the team needed.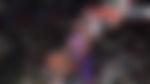 Watch This Story
Of course, LeBron James has achievements that deserve applause as well. However, Carter doesn't have even half as much as haters as Bron does. He was so respected for all that he did and clearly, his hard work always gets the recognition it deserves.
ADVERTISEMENT
Article continues below this ad
WATCH THIS STORY: Michael Jordan, LeBron James, & Kobe Bryant Amongst Many Who Got Pissed off By NBA Reporters Asking Dumb Questions