Richard Jefferson Explains How Russell Westbrook Will Be the Game Changer for the Lakers
Published 09/13/2021, 9:02 AM EDT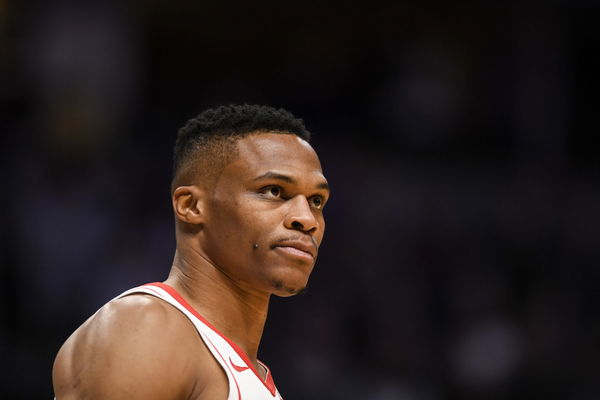 ---
---
The Los Angeles Lakers need to be prepared for all the attention that they're going to get next season. Having acquired the third man to form their trio alongside LeBron James and Anthony Davis, they can't afford to fail. Russell Westbrook was the blockbuster trade that they pulled off, shipping Dennis Schroder off and getting an All-Star point guard in return.
ADVERTISEMENT
Article continues below this ad
Undoubtedly, Westbrook is a great player, but there has been doubting about how his role will play out for the purple and gold. Will it be for the good or will it be for the bad? Richard Jefferson seems to think that Russell will be the entire game-changer for the Lakers. Here's how!
Russell Westbrook can be the Lakers trump card
ADVERTISEMENT
Article continues below this ad
Apart from all the concerns around Westbrook's shot selection, average shooting percentages, whether it from the deep or from the mid, he brings far more to the table. Not only will their opponents have to deal with two superstars who can finish in triple-double, but their fast-break transition offense will become top-notch, just like the Magic Johnson days.
Also, when Bron will be resting, the Lakers won't have to worry about losing the lead with Russell holding the fort. However, Richard Jefferson has an even deeper analysis of why Russell's presence in the roster will make an impact. In a conversation with Richard Jefferson, Gilbert Arenas pointed out that the problem with the Lakers will be Russell Westbrook not knowing who will take the big shot.
Jefferson responded, "But the thing about Westbrook which we saw the way the Lakers guarded the Rockets. They just double-teamed James [Harden] every time. They made him pass it to James, they didn't leave the corner with Eric Gordon. Or they made him pass it to Russ.
"Now Russell has a decision. Now you can knock down some three's, Russell is a gamer."
"But is that the shot? When you're talking about winning championships, like that shot right there. When Bron's at the top of the key, they send a double-team, they throw it to him, they don't leave the corner. Russ is open for a three. If Russ goes 2 for 9, they're going to lose that game. If Russ goes 2 for 5… then they win that game," said Jeff.
WATCH THIS STORY: Five NBA Stars Who Had Significant Cameos on WWE Featuring Trae Young
Westbrook falls into the former
ADVERTISEMENT
Article continues below this ad
As Jefferson mentioned, going 2 for 9 even when he is open to shoot from the arc, will be of no help. This is mostly the case with Westbrook because of his poor shooting. However, his competitive spirit is one that can't be shaken out of him.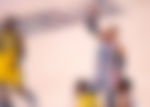 He always has this need to prove that he can do what others think is impossible. So, if he figures out a way to improve this offseason, their rivals could be in big trouble.
ADVERTISEMENT
Article continues below this ad
There have been a lot of questions about the 'Big Three' that the Lakers have put together. Mostly everyone believing that this won't be as good as it looks on paper. Therefore, the Lakers have plenty to prove with plenty of pressure on them. If they face the same fate they did last season with a super team like this, they should be prepared for the wrath they will face from fans and haters, alike.