'Ride the Winner': NBA Legend Magic Johnson Picks LeBron James Over Kevin Durant During Clutch Time
Published 04/27/2021, 2:08 AM EDT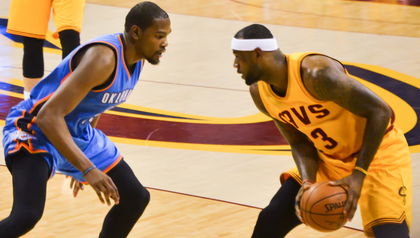 ---
---
LeBron James and Kevin Durant are the two defining players of their generation. Their rivalry has been one of the major talking points in the league for a decade now. The two have faced off in the NBA Finals on three different occasions, with Durant getting the better of James in their last two meetings. The duo could face each other in the Finals once again if James takes the Lakers to the Finals to take on KD and the Nets.
ADVERTISEMENT
Article continues below this ad
Magic picks between LeBron and KD
NBA and Los Angeles Lakers legend Magic Johnson was a guest on 'The Tonight Show With Jimmy Fallon'. Fallon asked Magic who he would pick to take the last shot for his team if they were down two with two seconds to go between LeBron James and Kevin Durant. Johnson praised Kevin Durant's ability as a scorer and a champion. But ultimately, he picked his fellow Laker LeBron James, because he has more championships than Kevin Durant.
ADVERTISEMENT
Article continues below this ad
Magic said, "Yikes! Oh, man. You know KD is a scorer and one of the greatest that we've ever seen at that position. But I got to ride the winner, too. I got to ride LeBron because he got more championships than KD."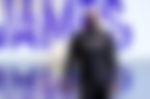 Magic Johnson picking James comes as no surprise. Johnson and LeBron have a great relationship, as Johnson was pivotal in bringing LeBron to the Lakers. Magic was an executive for the Lakers in 2018 and sold LeBron on the project they were building in LA. However, Johnson's tenure in LA ended after a falling out with current Lakers GM Rob Pelinka, and Magic left the franchise.
LeBron James or Kevin Durant – Who is more clutch?
ADVERTISEMENT
Article continues below this ad
Many fans will disagree with Johnson's pick of LeBron James. James is one of the greatest players in the history of basketball. However, his shooting is not as strong as some of his compatriots. On the other hand, many consider Kevin Durant the greatest scorer in NBA history, especially in the clutch. Durant's strength is shooting difficult shots at the most important moments, which many have said isn't the case with LeBron.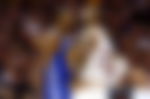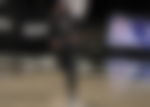 ADVERTISEMENT
Article continues below this ad
Who is more clutch between LeBron James and Kevin Durant? Both players are extremely important in the final stretch of the game. However, James has shown that he is more effective in distributing the ball and creating a shot for someone else in the dying moments rather than taking one himself, whereas Durant is capable of taking the shot himself and securing the win for his team.