"Rigged Again": NBA Fans Surprised After Luka Doncic Returns to the Court After Apparent Knee Injury vs Suns
Published 05/13/2022, 8:30 AM EDT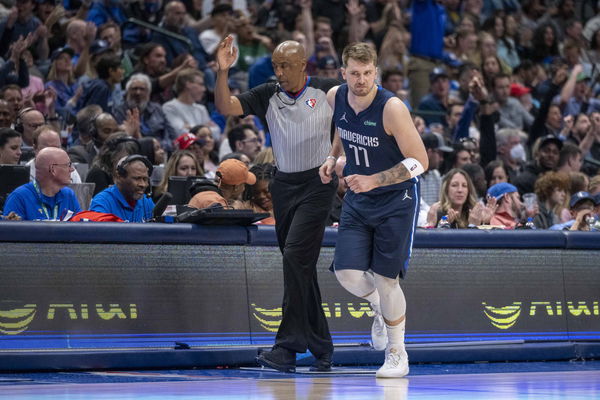 Luka Doncic is the the Dallas Mavericks' franchise player. It is not for nothing that he got that label. He is basically the team's attacking lynchpin. His passing, combined with his innate scoring ability makes a difference to the team. They need him against a higher seeded Phoenix Suns. The Suns are one of the best teams right now with the best league record in the entire NBA. A record of 64-18 is amazing. Hence, Doncic's availability is very essential for the Mavericks to go far. There's much difference between the Utah Jazz and the Phoenix Suns.
ADVERTISEMENT
Article continues below this ad
Mavericks were hence facing a hole when Doncic left the court due to an apparent knee injury. Fans were worried that Luka wouldn't come back into the game. To the relief of many fans of the Dallas Mavericks, he returned with a renewed sense of energy. He still performed like nothing was wrong with his body; a sign that was supremely encouraging for the Mavs. Doncic continues to cut through the Suns, and is leading them to a decisive win.
How fans reacted to Luka Doncic's surprising comeback
Fans were surprised by Luka's return. It was indeed amazing that he returned that he came back on the court after some time. There were fans who were sighing a sign of relief; while some were happy, some thought it was "rigged". Here are the varied reactions on his return:
Jkidd is back!! Feelin' it! Let's get it. Get back on the court jkidd

— Fredo AZN Hooper (@FredoAznHooper) May 13, 2022
Luka Doncic and the Mavericks vs the Phoenix Suns- Game 6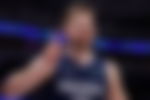 Luka Doncic felt a pain in the left knee. He put on his brace and went into the locker room.Doncic came back and rode on a stationary bicycle to make his legs warm and came back to the court. He hit 33 points to sink the Phoenix Suns 113-86 at the American Airlines Center to force a 7th game from the series. Luka also got 11 rebounds and 8 assists. He was shooting well too with a split of 42/25/64.
ADVERTISEMENT
Article continues below this ad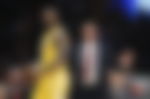 He was ably assisted by Reggie Bullock and Jalen Brunson who had 19 and 18 points respectively. Spencer Dinwiddie and Maxi Kleber turned out to be three point machines for the Mavericks as they had 60% and 71% success beyond the arc.
On the other hand, Suns' Chris Paul had a very poor game with just 13 points scored. But more importantly, he had five turnovers and the same number of personal fouls. Devin Booker scored 19 points but also had eight turnovers. It was a very poor night for the Suns, in general.
ADVERTISEMENT
Article continues below this ad
Watch this Story: Forbes Top 10 Richest Athletes List 2022: LeBron James, and Stephen Curry Make Headlines Yet Again With 7 figure Money Bags
Will the Mavericks beat the Suns away? Will the Suns maintain their home court advantage and go through to the next round? The next game will be at Phoenix on Saturday.