Rip Hamilton Reveals How His First Encounter With Kobe Bryant Forced Him to Rework on His Skills
Published 01/15/2021, 2:22 PM EST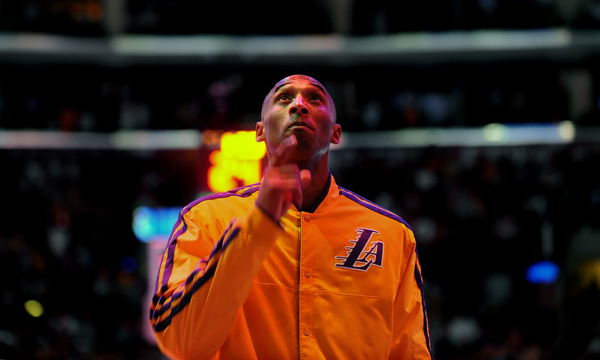 ---
---
It's been nearly a year since the NBA lost one of its true legends in Kobe Bryant. Kobe was arguably one of the best to ever play the game.
ADVERTISEMENT
Article continues below this ad
In his 20-year-long career, Kobe had 5 rings and defeated multiple elite teams. But the biggest upset in his career was against the Detroit Pistons in the 2004 NBA Finals led by longtime friend Richard 'Rip' Hamilton.
Much before this triumph, however, Rip Hamilton had suffered the wrath of Kobe Bryant in his high school days. In a recent interview with The Ringer, Hamilton shared his first experience of facing off against Kobe.
ADVERTISEMENT
Article continues below this ad
He said, "I remember playing against Lower Marion at our high school and I looked down at the layup line at the team so I'm like who's this kid.
"I'm looking down there I'm like oh man yeah he is 6'6, I'm like he can dribble just as good as me, oh now he's pulling up two feet behind the three point line and I'm like oh he can shoot the ball too.
"Then he gets up there and he's throwing windmills and you know this is before you couldn't touch the rims before warm-ups. You had to go in and just like drop it in, but he's throwing down windmills, dropping in 360s and I'm like that's impressive.
"Once that ball was thrown up man, I held my own, but that man gave us the business. I mean rest in peace to Kobe Bryant but he gave us the business.
"That's when I first realized 'hey rip, you know you gotta go back to the gym, you gotta work on your craft a little bit more. If this kid out here is outshining you, what about the rest of the world.' So that was my introduction to playing against Kobe Bryant."
Rip Hamilton opens up about his special bond with Kobe Bryant
The Former Pistons' star, in the same interview, also opened up about his experience playing with Kobe in the same AAU team.
He said, "First time we met when we were 16-17 years old, after that we gained a really good relationship just being us guys the one of the two top guys in the state.
"We also played in the same AAU team so we were actually roommates and we were able to actually not just play against each other but become really, really good friends."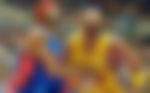 ADVERTISEMENT
Article continues below this ad
The three time All-Star also opened up about how focused Black Mamba was to be in the NBA. He said, "Off the court Kobe was all business, he was serious at like 16 years old which was crazy to me."
Hamilton added, "Many times we were sitting in a room and having random conversations about guys we were playing against the next day in a AAU game, but his mind was only in NBA.
"He was like 'hey Rip, when I get to the NBA, you see those superstar guys out there in my position. I'm a dog. He was like, 'you know what, I'm ready for the league' and boy when he got there he definitely showed everybody why he was ready."
ADVERTISEMENT
Article continues below this ad
This goes on to tell you how focused a player like Kobe Bryant was from such a young age. The hunger and passion led Bryant to become one of the best to embrace the game.