'Ripping the Urinal' – Shaquille O'Neal Narrates a Hilarious Story From His Initial Playoff Run with Lakers & Kobe Bryant
Published 09/10/2021, 10:49 AM EDT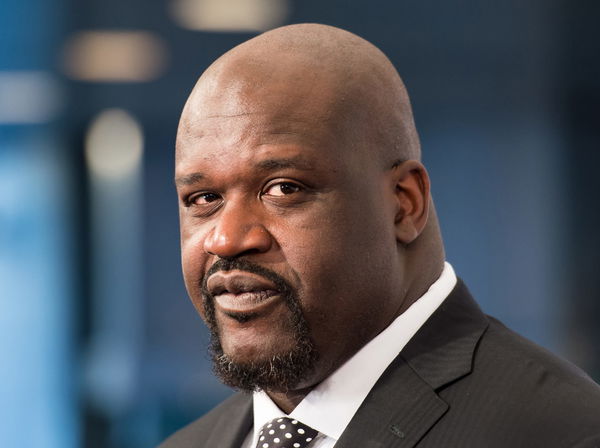 The Los Angeles Lakers are one of the most successful franchises in the history of the NBA. They have 16 NBA championships, the latest on coming in 2020, thanks to LeBron James and Anthony Davis. But the era that is most celebrated is the one in which Kobe Bryant and Shaquille O'Neal were wreaking havoc on the court. The two of them won four NBA titles together, with Kobe winning one more after Shaq's departure. However, this duo had to struggle quite a bit before they reached this staged and this made Shaq extremely angry at the time.
Shaquille O'Neal broke urinals in anger of losing
ADVERTISEMENT
Article continues below this ad
Shaquille O'Neal wasn't just a dominant player on the court, but his presence in itself would have players shake with fear. A lot of it had to do with his size and, of course, him breaking the backboards with his powerful dunks. However, there is still one lesser-known fact about him that probably would have intensified the way his opponents felt.
Before their incredible three-peat together, Kobe Bryant and Shaquille O'Neal faced plenty of challenges in the postseason. The Lakers would consistently get swept, and this frustrated Shaq. In his recent sit-down with Jimmy Kimmel, he revealed his reaction to that situation. During this tough time, everyone doubted Shaq's ability as well because he wasn't winning championships and he thought they never will.
"Every year we got better, Kobe and myself. But when we came to the playoffs, we would lose. So, the one last time before we hit three in a row, I just went into the office and I ripped five [urinals] of the wall."
WATCH THIS STORY: NBA Stars That Shaquille O'Neal Has Taken Jabs at: Donovan Mitchell, James Harden & Others
How Jerry West calmed him down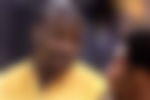 To see Shaq in such outrage would have been horrifying, but somebody had to calm him down and Jerry West took it upon himself to do it. He came to Shaq to tell him a story. "Son, calm down! I went to the finals nine times before I won it with the Lakers," revealed West.
ADVERTISEMENT
Article continues below this ad
This definitely helped put Shaq's anger at rest. He narrated, "So I am ripping the urinal, and I was like, 'Hold up! You went to the finals nine times and lost? So, after I had urine and stuff all over me, I was like, 'Okay. Alright!"
This is definitely one of the most hilarious but scariest reactions to losing in the playoffs. But it may be justified for a player like Shaq who shared a mentality like Kobe, of working extremely hard and never giving up. Looks like the patience finally paid off and on top of that, it gave us this entertaining story.
ADVERTISEMENT
Article continues below this ad