Robert Horry Explains How 'A Lazy Mindset' Is Holding Back 76ers' Star Ben Simmons
Published 09/13/2021, 6:30 AM EDT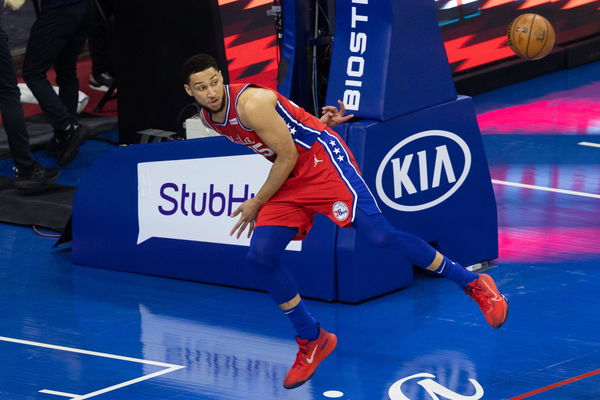 ---
---
This offseason has been most stressful for the Philadelphia 76ers. Almost everyone was certain that after all that they saw last season, Ben Simmons will be the first one out the door, but they're still figuring out what to do. And it's partially their own fault for being extremely difficult and demanding unrealistic trades in return for a point guard that hasn't proved yet that he can bring more to the table.
ADVERTISEMENT
Article continues below this ad
However, Robert Horry seems to think that under the right tutelage, Simmons could get rid of his laid-back attitude.
Ben Simmons needs to get rid of his laziness
ADVERTISEMENT
Article continues below this ad
When the 25-year-old was drafted by the Philadelphia 76ers, he showed plenty of potential; so much so that he was even called a younger version of LeBron James. But all that is up in smoke because, after four years in the league, he has failed to work on certain parts of his game, especially his shooting.
His inability to make vital shots cost the Sixers a chance at a title last season and now he's in a tricky spot.
Well, it seems like Robert Horry seems to have diagnosed the problem. On the 'Big Shot Bob' Podcast, Horry said, "I watch the kid and I just think it boils down to just confidence. Does he have a coach that can motivate him and put him in the right position to succeed? I don't know anything about Doc. I don't know how he motivates guys but sometimes guys need to have more pressure put on them for them to perform."
However, this doesn't mean Horry thinks Ben Simmons is not at fault at all. "Even though he's an All-Star, he has pressure. He doesn't have that pressure being the main guy. 'You know I can sit back, give it to Embiid, just chill. Oh, I got Curry over here. I got Tobias right here.'"
"There is no pressure on him to go out and score. So, that becomes a lazy mindset. His whole mindset is like, 'I don't need to shoot. I just need to look fancy when I pass the ball and then get a little dunk every night on the fast break.' So, he has no pressure to score so he doesn't try to," explained Horry.
WATCH THIS STORY: Michael Jordan, LeBron James, & Kobe Bryant Amongst Many Who Got Pissed off By NBA Reporters Asking Dumb Questions
ADVERTISEMENT
Article continues below this ad
What options does the 76ers guard have?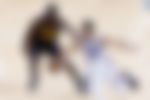 While Simmons has already demanded a trade and threatened to not appear in the training camp if it doesn't happen, there have not been any official announcements of his departure. The team most recently linked to him has been the Portland Trail Blazers. Apart from them, the Minnesota Timberwolves have been in the talks, Cleveland Cavaliers, and even the Golden State Warriors.
ADVERTISEMENT
Article continues below this ad
Unlike the training camp, which is coming closer and closer, Simmons hasn't moved an inch. This is just turning out to be another fiasco, but if he doesn't show up, it could reflect badly on him. And he is no James Harden that this will be overlooked by teams that want him.