Rudy Gobert Comes Back With a Classy Response to Shaquille O'Neal's Savage Comments on Social Media
Published 01/04/2021, 1:57 PM EST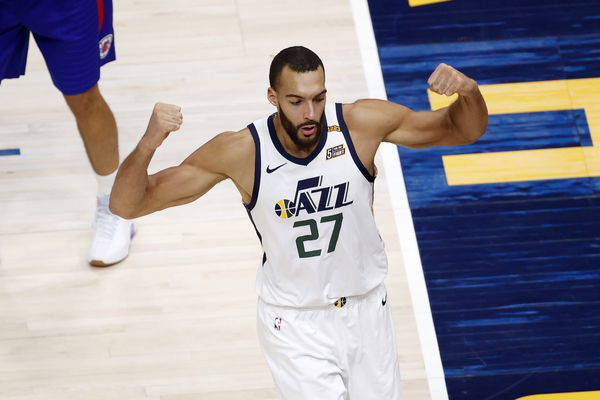 ---
---
The NBA off-season saw some pretty big moves. Players like Jayson Tatum, Donovan Mitchell, Anthony Davis, and Brandon Ingram got their big-money contract extensions. The most shocking contract extension, however, was that of Utah Jazz center Rudy Gobert. The 7'1″ big man signed a 5-year contract worth $205 million.
ADVERTISEMENT
Article continues below this ad
Legendary center Shaquille O'Neal is no fan of this deal. In a recent appearance on the All Things Covered podcast, O'Neal took a dig at Gobert and said that he must have had the best agent in the world to get this humongous deal.
ADVERTISEMENT
Article continues below this ad
Shaq didn't stop there as he then took to Instagram and wrote a very lengthy caption where he claimed that he would drop 45 points over Gobert. Till then there was no reaction from the French man.
Although Gobert had not given any response to any of these posts, the NBA community was fast in declaring this as a beef between Shaq and Gobert.
Rudy Gobert responds to claims of a beef
The 7'1″ center finally responded to rumors of a potential feud between them. Although he dismissed those claims, he did take a huge dig at Shaq.
There is no beef. If people wanna keep speaking negatively about me or keep discrediting what i do it's on them and all that does is show who they are. I will always be happy for a brother beating the odds. And i'm gonna keep beating the odds. https://t.co/l241ZQ2Qk4

— Rudy Gobert (@rudygobert27) January 4, 2021
Unlike Shaq, the 28-year-old center did not do any name-calling in his  Twitter post and rather took a dig at Shaq for being so dismissive about him. It will be interesting to see how Shaq responds to this.
Is Gobert worth the money?
2020 has been a mixed year for the 7'1″ big. He was first scrutinized for his carelessness off the court during the pandemic but flourished in his on-court duties.
He has cemented his position in Utah's starting lineup and has formed a great partnership with guard Donovan Mitchell. This is the reason why the Jazz were desperate to keep this dynamic duo intact.
ADVERTISEMENT
Article continues below this ad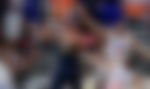 This was the chance for Gobert to get the deal of his life and that he did. He signed one of the biggest contracts in NBA history and committed to Utah Jazz, but on paper, this might look like a bit over the top.
But given his defensive prowess, the Jazz will be delighted to see their center re-sign with them. All eyes will be on Gobert and Mitchell, given that both of them signed big-money contracts. If they don't start making a deep playoff push soon, these moves will backfire all parties involved.
ADVERTISEMENT
Article continues below this ad
The Frenchman will be eager to prove his critics wrong and prove his worth as a former DPOY. Do you think Gobert is worth such a big contract?