Rudy Gobert and Mike Conley Express Their Frustration with Shaquille O'Neal's Remarks Against Donovan Mitchell
Published 01/22/2021, 7:30 AM EST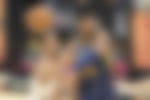 ---
---
The Utah Jazz have been unbeaten in their last seven games. Donovan Mitchell and Rudy Gobert are putting in maximum effort to keep Utah atop the rankings, but Hall of Famer Shaquille O'Neal strongly feels Mitchell doesn't have what it takes to go to the next level. What do Mitchell's teammates have to say about that? 
ADVERTISEMENT
Article continues below this ad
It is quite disappointing that Shaquille O'Neal expressed his feelings to Mitchell on national television. The shooting guard had just put up 36 points in 11-19 shooting to guide his team to victory, but that didn't stop O'Neal from stating his observation. 
Donovan's response when Shaq tells him he doesn't have what it takes to get to the next level:

"Aight." pic.twitter.com/t64PxpeTFD

— SportsCenter (@SportsCenter) January 22, 2021
ADVERTISEMENT
Article continues below this ad
However, Donovan Mitchell delivered a composed response after hearing the negative comments. He mentioned that was "going to get better" and left it at that. 
Utah Jazz players rush to the aid of Donovan Mitchell following negative remarks 
Shaquille O'Neal harsh criticism of Donovan Mitchell came after a sublime performance from Mitchell. His shooting was spectacular to watch against the Pelicans, but Shaq still went ahead with his remarks. 
Donovan Mitchell did not want to fight back against Shaq's statement on live television. He chose to take in the criticism and offer a humble response instead. On the other hand, his Jazz teammates offered some sharp replies. 
For starters, Rudy Gobert delivered a solid statement to the TNT crew after hearing how they treated Donovan Mitchell: 
"Whatever they want to call us, if we keep winning games, they're gonna have to keep watching us. … Maybe all the way until July," Gobert expressed. Besides the Frenchman, NBA veteran Mike Conley joined in to defend Mitchell against the harsh criticism. 
ADVERTISEMENT
Article continues below this ad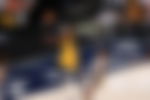 "I don't know how you can make a statement like that regarding his progress at such a young age," Conley said about the 24-year-old Mitchell. 
Mitchell is filled with talent, and he's constantly proving why he deserves to lead a franchise. Moreover, the Jazz player is also the fastest to reach 600 three-pointers (240 games) in NBA history! 
ADVERTISEMENT
Article continues below this ad
Watch: Shaquille O'Neal Continues His Slander Against Utah Jazz's Star Rudy Gobert