Russell Westbrook's Close Friend Admits He Wasn't at Peace During His Time at Houston Rockets
Published 12/21/2020, 4:16 PM EST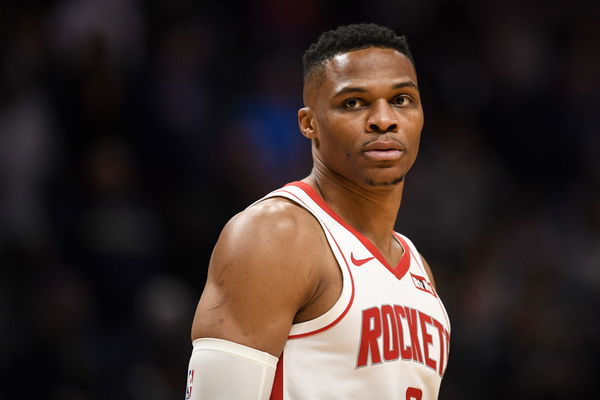 ---
---
When Russell Westbrook joined the Houston Rockets, it looked like he had a real chance at the championship after three full seasons with KD-less OKC. However, things didn't really workout with his former teammate, James Harden. They lost in the Western Conference semifinals to Los Angeles Lakers. Fast forward to today: things look very different now.
ADVERTISEMENT
Article continues below this ad
The Rockets had a disappointing playoff run. Sensing turbulence in the front office, Westbrook demanded a trade.
The Rockets finally traded the 9-time All-Star to Washington Wizards and brought in John Wall. Brodie now joins Bradley Beal and will be determined to make the playoffs.
ADVERTISEMENT
Article continues below this ad
Russell Westbrook finally 'At Peace' with Wizards move
Westbrook will again be the main point guard in the Wizards team. He also joins his former coach, Scott Brooks, who is familiar with his play style. So, Westbrook gets his preferred position and a coach who understands him. He must be happy with the move.
Longtime friend Donnell Beverly believes so. Beverly recently spoke with the Washington Times. He said, "We were looking at the second act of Russell's career; what's going to make him happy? What's important?"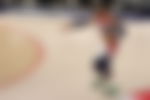 He added, "Really, it's just being at peace. I don't think that's where he's been the last few years. I don't think he's been at peace."
What can we expect from the Westbrook and the Wizards
Russell Westbrook's last season averaged 27.2 points, 7.9 rebounds and 7.0 assists per game. The numbers look good on paper, but on court, things were not smooth sailing to say the least.
Brodie tried to play off the ball but just could not fit the Rockets' system. With James Harden on the ball, Westbrook was ineffective. With this trade, he surely will be the main man on the ball given his special connection with head coach Scott Brooks.
ADVERTISEMENT
Article continues below this ad
Bradley Beal transcended into the spotlight as he became the second best scorer in the last season. He hasn't played away from the ball for one and a half seasons now.
It will be interesting to see how Beal fits with Westbrook and whether he can again transform himself into the player playing off- the ball.
ADVERTISEMENT
Article continues below this ad
The Wizards as a whole have some great attacking threat in Davis Bertans, Russell Westbrook, and Bradley Beal. They will be one of the most exciting teams to watch this season, but their main concern will be the defense. If their defense can step up, they can cement themselves as a playoff team.