Russell Westbrook Details the Impact Kobe Bryant Had on Him Growing Up
Published 01/25/2021, 11:54 AM EST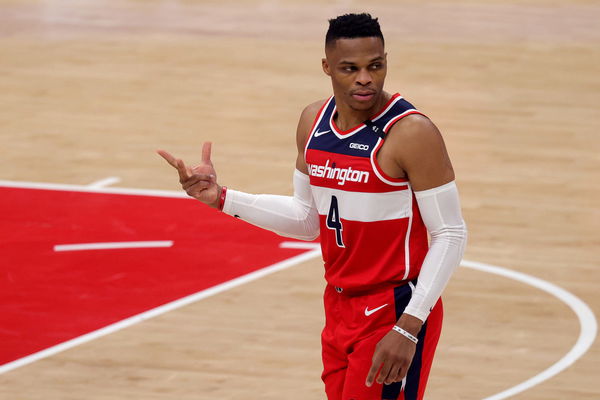 ---
---
Kobe Bryant is easily one of the most impactful players on the modern generation of players. Players that have entered the league over the last few years did not get their chance to watch Michael Jordan in his prime. However, a lot of these players grew up when Kobe Bryant was the biggest star of the NBA.
ADVERTISEMENT
Article continues below this ad
One of those players is former league MVP Russell Westbrook. Brodie spoke about Kobe and the impact he had on him growing up after the Wizards lost to the San Antonio Spurs. Westbrook grew up in Los Angeles during the infamous early 2000s three-peat by Kobe and Shaquille O'Neal.
ADVERTISEMENT
Article continues below this ad
"Just his attention to detail and his intensity. I've already been watching Kobe since I was growing up. Obviously one of my favorite players being in LA, so just watching him being on the court for me was a blessing because a kid like myself, growing up in LA, being on the same court as Kobe Bryant. For me, it's just an unbelievable experience."
Kobe Bryant: His importance on the current generation of players
Russell Westbrook is an 11-year NBA veteran who owes that much to Kobe Bryant. He was drafted in 2010, so he was just about a teenager when Kobe was dominating the NBA. However, a lot of the younger players only remember watching players like Kobe play in their prime.
ADVERTISEMENT
Article continues below this ad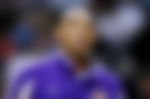 Devin Booker, Jayson Tatum, and many other players have spoken about the profound impact watching Kobe had on them. Booker got a chance to share the court with Booker while Tatum was drafted right after Kobe's retirement. Players like D'Angelo Russel got a chance to be Kobe's teammate and got to learn from him first-hand.
ADVERTISEMENT
Article continues below this ad
On the eve of Kobe's death anniversary, many players will start remembering everything he had done for the sport. Westbrook may be part of the older guard of the current NBA, but still remembers Kobe fondly.