Russell Westbrook Surprises James Harden with a Richard Millie Watch for his Birthday
Published 08/26/2021, 11:54 PM EDT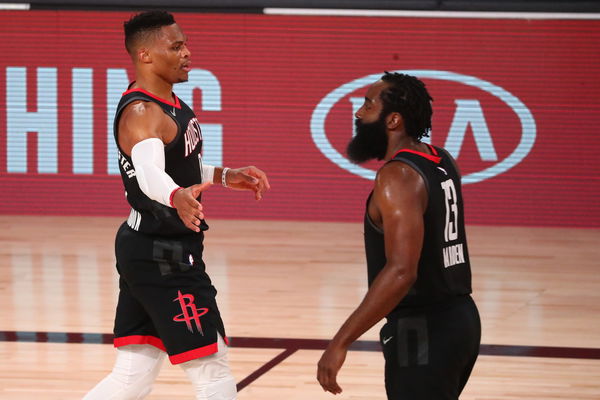 ---
---
This month, Brooklyn Nets star James Harden turned 32. One of the best players in the NBA right now, James joined the Nets last season to chase an NBA title. He was with the Houston Rockets prior to his move, where he teamed up with Russell Westbrook.
ADVERTISEMENT
Article continues below this ad
Westbrook himself was traded to the Washington Wizards. For this upcoming season, he has signed with the Los Angeles Lakers, forming a big three with LeBron James and Anthony Davis.
Despite all of that, Westbrook and Harden seem to be on extremely good terms — especially judging by the gift Westbrook gave his former teammate.
ADVERTISEMENT
Article continues below this ad
WATCH THIS STORY: From Rags to Riches – Allen Iverson and Other NBA Stars Who Turned Their Lives Around
What did Russell Westbrook gift James Harden?
As per Harden's Instagram story, Westbrook has gifted him a very expensive Richard Mille watch. While the two are in no way on the same team, take seem to have remained close friends. Richard Mille is an expensive Swiss brand, where watches cost thousands of dollars and more. The brand is a statement maker in the world of pop culture, luxury, and entertainment.
The Nets also have their big three in Harden, Kevin Durant, and Kyrie Irving. Despite their dominance during the regular season and so, the team lost to the eventual champions, the Milwaukee Bucks.
Entering the end of their prime, both Westbrook and Harden. Both teams are equally good, the Lakers having won a title in 2020. Westbrook struggled to win in both Houston and Washington and fans hoping for a better playoff appearance this year.
ADVERTISEMENT
Article continues below this ad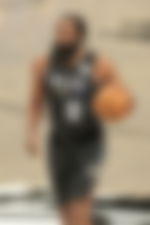 If that wasn't enough, both teams were also plagued with injuries during the 2020-21 season. The Nets played without Irving, Durant, and Harden for an extended amount of time, which ultimately cost them their title. The Lakers were without James and Davis during the second half of the season. They suffered an early first-round exit vs the Phoenix Suns. With Westbrook now a part of the roster, fans can't help but hope for a title again.
ADVERTISEMENT
Article continues below this ad
Both Westbrook and Harden have received their fair share of criticism in the league. However, even if they are not playing together, both men are expected to excel with the team they have signed with.