Russell Westbrook's Flashy Met Gala Outfit Draws Polarizing Fan Reactions
Published 05/03/2022, 12:00 PM EDT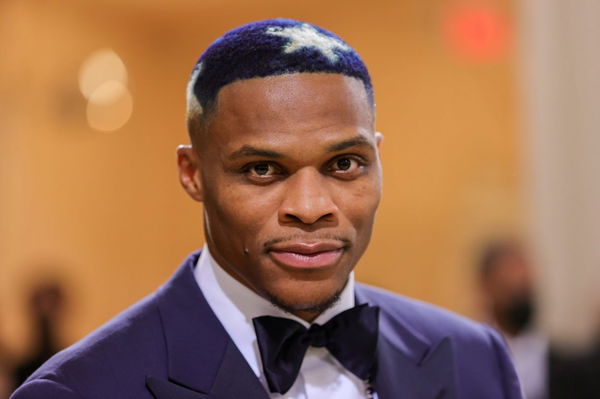 Social media can be an unforgiving place to be, especially if you are a multi-millionaire basketball player who has had an awful season, and then you show up at the Met Gala wearing a fancy outfit. It could be meaner.
That is exactly what is happening with the Lakers superstar Russell Westbrook. While he has always dressed boldly off the court, some find it too much. At the Met Gala event, the former MVP was spotted in an interesting outfit. It is safe to say that he has definitely made a lot of heads turn with this dress.
He looks like an extra from The Secrets of Dumbledore.

— Osei the Sagittarius (@1MisterMelO) May 3, 2022
ADVERTISEMENT
Article continues below this ad
Forget the season this outfit a tradeable offense

— Rosh (@Rosh_varghese) May 3, 2022
Westbrook is getting quite a lot of slack for it from the fans on social media. Even the fans who wanted Russ to stay in LA jokingly said that this is the last straw.
"And for my next trick, I'll make $47 million disappear."

— Steven Thunder (@56blaxican) May 3, 2022
Even though Russell's future with the LA Lakers is up in the air after a poor season, he looked unbothered and confident.
Russell Westbrook and the Lakers
In August 2021, the Los Angeles Lakers acquired Russell Westbrook and three future second-round picks from the Washington Wizards for Kentavious Caldwell-Pope, Montrezl Harrell, Kyle Kuzma, and the draft rights to Isaiah Jackson.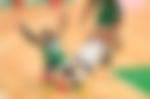 The prospect of the former MVP teaming up with LeBron James and Anthony Davis was exciting. After all, Russell's triple-double record is not an easy feat to achieve. He is the NBA's all-time leader in triple-doubles with 184. And the expectations were sky-high. But the Lakers crash-landed on the back of a poor season from Westbrook. And the Lakers missed out on the playoffs.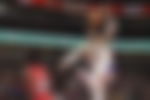 While he was expected to hit the ground running for the Lakers, he struggled throughout to find his feet with the Lakers. Anthony Davis' injury layoffs didn't help either. 
ADVERTISEMENT
Article continues below this ad
WATCH THIS STORY – Who is the new husband of Shaquille ONeals Ex-Wife Shaunie?
And his spats with fans during games and his interviews only made it worse. The Lakers then fired head coach Frank Vogel. In his exit interview, Westbrook said, "I'm not sure what his issue was with me or I'm not sure why, but I can't really give you an answer why we never really connected. That's something that he has to answer…but I never…from the get go was feeling like I was having to try to prove myself to him and my capabilities and what I've been able to do in this game. It's unfortunate, but it's out of my hands.".
ADVERTISEMENT
Article continues below this ad
Now, though, Russell Westbrook could be on the move too. And multiple resources are already reporting rumors about the Lakers trading him.
Where do you think Russell Westbrook will play next season?