Russell Westbrook's Surprising Offer To Bradley Beal Before Joining LeBron James At Lakers Revealed
Published 09/27/2021, 12:00 PM EDT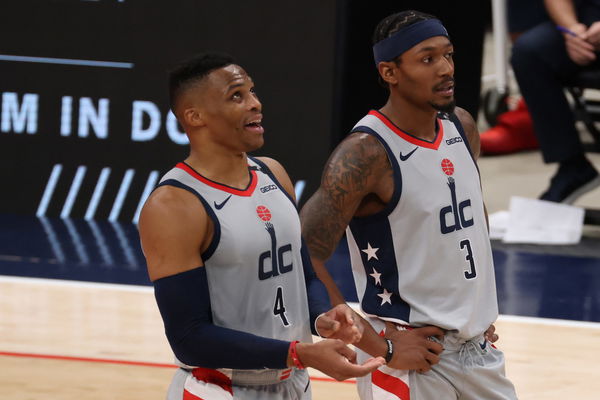 ---
---
This season's NBA Draft was rather exciting but even terrifying for the Washington Wizards, as rumors were afloat about Bradley Beal making a decision to exit or stay with the franchise. This was amidst all the talk surrounding the trade that eventually did take place in which Beal's 1-year teammate, Russell Westbrook was shipped off to the Los Angeles Lakers. Although Beal decided to stick around, Westbrook had tried to tempt Beal into choosing otherwise.
ADVERTISEMENT
Article continues below this ad
How did Russell Westbrook make his trade happen?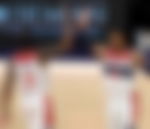 Westbrook had been wanting to go back to an LA team for a long time. Exactly 2 years ago, he was at the cusp of being moved to the LA Clippers. However, it was Kawhi Leonard who destroyed that chance by choosing to team up with Paul George instead. So, when a trade to the Lakers started to look like a possibility, he was all in.
ADVERTISEMENT
Article continues below this ad
But when a big hiccup came in between, Russell was shattered. He received news that the purple and gold were in talks of trading Montrezl Harrell and Kyle Kuzma. The two salaries that would make his move to the Lakers possible.
On reaching this dead end, he turned to Ted Leonsis for help. It was this request that led to the chain of events that eventually helped the Lakers add a third superstar to their roster, alongside LeBron James and Anthony Davis. But there is one thing nobody knows, and that's Westbrook's attempt to leave with Bradley Beal.
WATCH THIS STORY: Stephen Curry, Russell Westbrook and Other NBA Stars Who Have Dazzled at the Met Gala Over the Years
ADVERTISEMENT
Article continues below this ad
How did he try to steal Bradley Beal away from the Wizards?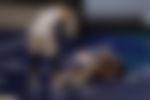 Watch This Story
Before Russell Westbrook turned to Leonsis, sources have revealed that he even tried to convince Bradley Beal to want an out from the Washington Wizards. Just a few weeks prior to the NBA Draft. Since that did not happen, all Russell wanted was to get Beal's blessing about his move to LA. Thankfully, he did.
ADVERTISEMENT
Article continues below this ad
Westbrook may have moved on pretty quickly, but it seems like Beal isn't ready to say goodbye to the franchise he has built his career with. However, almost everyone feels like he deserves to be in a team that helps him achieve the NBA championship, which such a talented player deserves. Do you think he is going to be with the Wizards for good? Or will he eventually decide to leave?